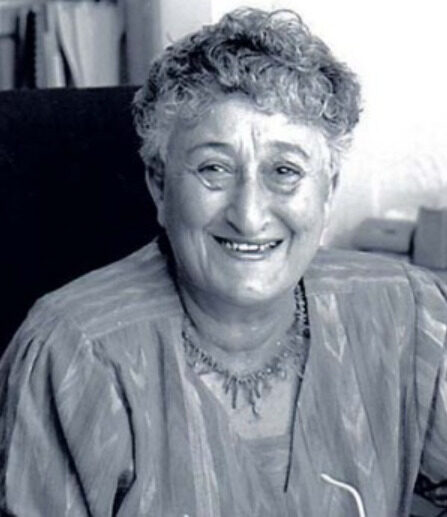 Celebrating International Women's Day
This year's theme from the United Nations is "Women in leadership: Achieving an equal future in a COVID-19 world"
To celebrate International Women's Day this year and its theme of "Women in leadership: Achieving an equal future in a COVID-19 world", we're highlighting the achievements of key women in the Brotherhood of St. Laurence's (BSL) 90-year history – women who have displayed great leadership and helped create a more equal, inclusive and compassionate society.
Find out more about some key women in BSL's 90-year history:
Margaret Anderson
Over 40 years of dedicated and loving service
Margaret Anderson, along with her husband David were considered early pioneers of BSL. They were members of the parish at Adamstown, NSW, where BSL was founded. At the request of Father Tucker in 1934, Margaret and David moved to Melbourne. 
The following year, in 1935, Margaret and David moved to Carrum Downs with their young family. There, Margaret and David helped build a combined house, shop and chapel. The shop was the first in Carrum Downs and provided settlers and locals with fruit and vegetables and other groceries. 
Margaret continued working for BSL for nearly 50 years in different capacities. She helped Father Tucker launch "Food for Peace", which eventually became Community Aid Abroad, and is now known as Oxfam Australia.
Margaret died in 1978. You can read more about Margaret's dedicated work for BSL in the  Companions of St Laurence March-June 1978 newsletter . 
Margaret Anderson is remembered for her dedicated and loving service of over 40 years towards people facing disadvantage.
Jessica Sumner
A passionate welfare campaigner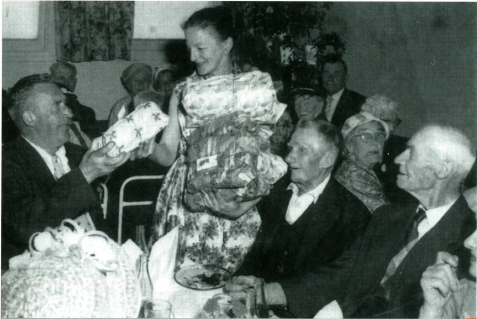 Jessica Sumner was a passionate welfare campaigner. 
In the 1940s, Jessica accepted a position as a cook and carer for BSL, located in Fitzroy. She managed the Coolibah Club, which at the time provided male pensioners with a hot meal and a warm refuge during the day. 
It wasn't long before Jessica introduced women into what had hitherto been a club 'for men only'. The Coolibah Club still operates today.

Throughout the late 1940s and the 1950s, Jessica fought for pension increases for aged pensioners. She participated in "sit-ins" with Father Tucker, founder of BSL, protesting evictions.
In 1953 she was officially appointed as the Aged Welfare Officer of BSL, a position she held until her retirement in 1977.
Jessica Sumner is remembered for her passion for social justice, and her commitment to ensuring older people could live with dignity.

Jessica Millott
Over 30 years of dedicated service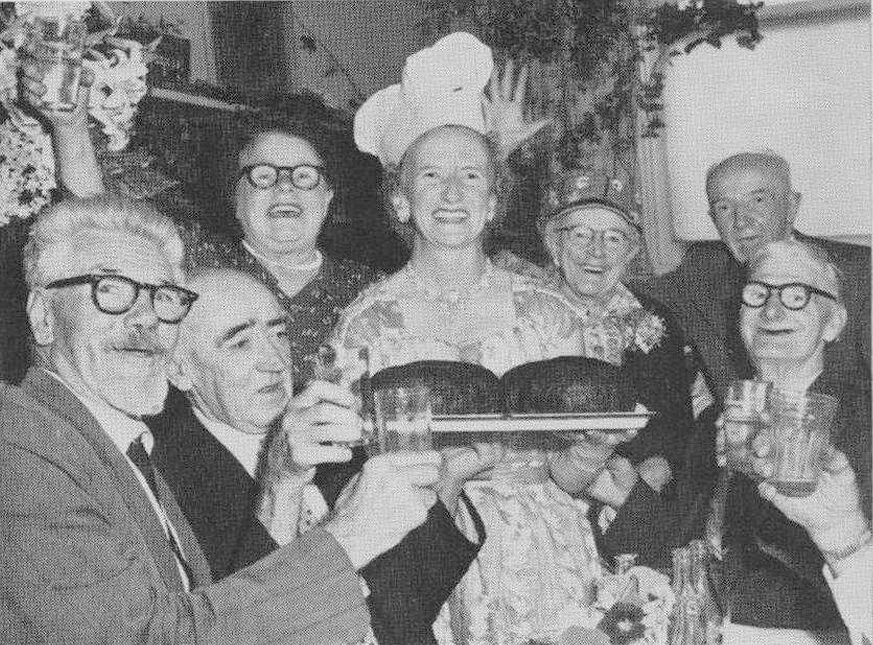 In 1951, Jessica Millott began volunteering as a chiropodist for BSL at the Carrum Downs Settlement. After two years, she joined the Coolibah Club at Father Tucker's request. After 11 years as a voluntary helper, in 1962 Jessica took up the position of Coolibah Club manager – a role she held for 23 years.

In 1980, Jessica was awarded the British Empire Medal in the New Year Honours list. That same year, she made her 1500th Christmas pudding for Coolibah Club Christmas dinner.
In 1984, St Mary's Mission House, Fitzroy was converted into a rooming house for 25 people and renamed Millott House in honour of Jessica Millott. More recently, one of the wings in BSL's newest aged care residence in Clifton Hill , has been named after Jessica Millott.

Jessica Millott is remembered fondly for her many years of service to people facing disadvantage. Her legacy lives on through the Coolibah Club which still operates today.

Connie Benn AM
Connie Benn was one of Melbourne's most experienced social workers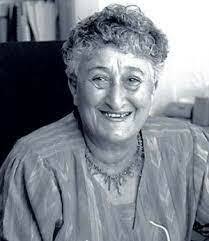 Connie's work in Fitzroy changed the community development and welfare models of social work across the country.
In the early 1970s, Connie led the influential Family Centre Project at BSL. The project was based on the belief that the difficulties faced by people experiencing poverty were the result of society denying them the opportunity to participate fully, rather than simply the result of personal failures. So, its developmental approach was not only to work with individuals and families on particular problems, but also to empower communities to make their own choices, and work for change and to publicly push for wider social reform of the structures that kept people in poverty.
In 1977, Connie was appointed the Director of Social Policy, Research & Innovations at BSL, a position she held until 1981. Connie Benn was made a Member of the Order of Australia in 1995 and was added to the Victorian Honour Roll of Women seven years later. Connie Benn was BSL's first female Board Member.

Today Connie Benn's legacy lives on in our various children and family programs, and the Connie Benn Centre in Fitzroy  – a family and children's hub that offers support to those living in the local community.
Prudence Myer
A philanthropist and early feminist, and passionate about social justice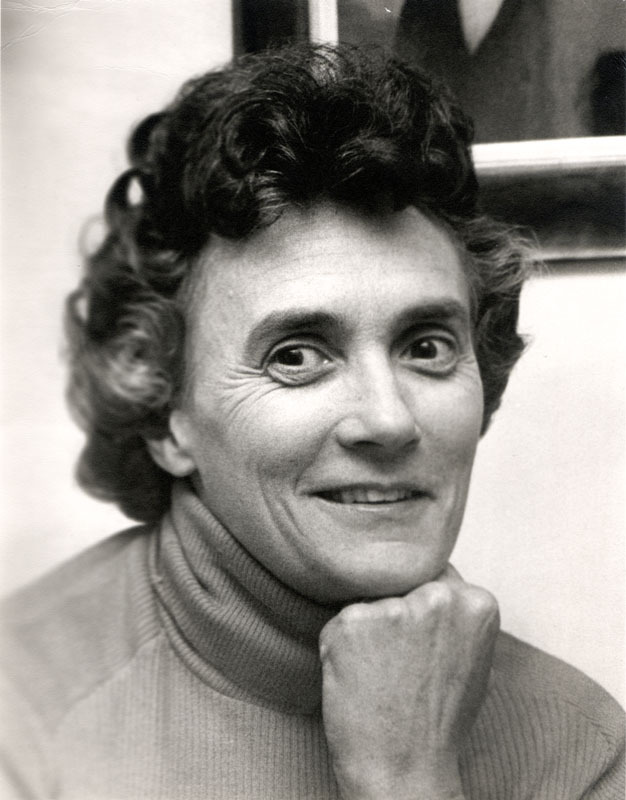 Prudence (Prue) Myer, an early feminist and a mother of five children, was passionate about social justice. Prue obtained her Diploma of Education from Monash University in 1972 and became a tutor at the Council of Education in Melbourne. In 1977 she was appointed as a Director of the Australian Institute of Political Science, and in 1981 was awarded her Master of Laws degree by Monash University. 
For many years she was an active Charter Member at BSL and exemplified what it means to create lasting change. 
Prue, in her 80th year, sadly passed away in 2005. Prue continued her support for BSL by leaving a significant gift from her Estate of $12.9m.
The funds were kept intact and used to establish the Prue Myer Fund in 2007.
Since then, the Prue Myer Fund has distributed more than $11M to BSL programs. It has played a critical role in the establishment of pilots and strategic development work including those which have led to the David Scott School , Youth Transitions , Northern Buddies , Connie Benn Centre and BSL's Reconciliation Action Plan .
The Fund has also supported our important research work including the Life Chances study , and the evaluations of Transition to Work and the Education First Youth Foyer .
Prue Myer's generous gift will continue to support BSL's mission for generations to come.

Professor Jan Carter AM
Professor Jan Carter launched the Life Chances Longitudinal Study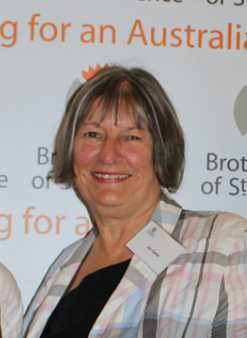 Jan Carter was the Director of the Social Policy and Research Centre in 1985. During her time as director, she launched the Life Chances Longitudinal Study .
The Life Chances Study began in inner Melbourne in 1990 with 167 babies and their parents. Since then, stages of the study have focused on different issues, from services for young children to experiences of school and finding a job. Last year, the participants of the study turned 30 – read the report .

She established and directed "Promise the Children, Action on Child Poverty",  the comprehensive national research and policy reviews in 1989/1990, culminating in the national advocacy campaign against child poverty in 1989/1990.
In 1987, Jan Carter was appointed as a Commissioner to the National Inquiry into Homeless Children and Young People by the Human Rights & Equal Opportunities Commission.  The report   Our Homeless Children   was published in 1989 which Jan commissioned.

She was then appointed Professor of Social Work at the University of Melbourne, Professorial Fellow at Deakin University and she has held adjunct professorial appointments at Griffith and Latrobe Universities and the University of Queensland. A director of many not for profit and federal government boards, she also directed government inquiries into the future of community services in Victoria and Western Australia.
Jan Carter left BSL after 6 years of service in 1992, and she is now a Charter Member of BSL.
Alison McClelland AM
A tireless campaigner for taxation and income support reform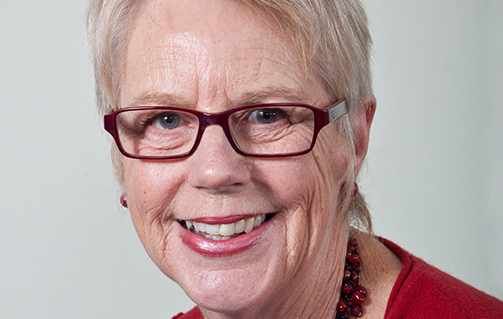 Alison McClelland AM joined BSL in the Social Policy and Research Department as a Social Policy Officer in 1983.

In 1992, Alison returned to BSL as Director, Social Policy & Research following the departure of Jan Carter.

During her time as Director, Alison built strong links with the Australian Council of Social Services (ACOSS), especially around tax and transfers issues. She campaigned for reform of the taxation and income support systems.

Alison has served on BSL's Board, and the Victorian Council of Social Service, and a Fellow of the Institute of Public Administration Australia (Victorian division). She was awarded the Centenary Medal for her contribution to social policy and research and was made a Member of the Order of Australia for her contribution to social policy and education.

Alison McClelland is a Life Member of BSL.
Jenny Trethewey
Shone a light on family and child poverty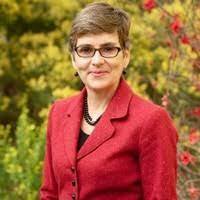 Jenny Trethewey held various research, service development and advocacy positions at BSL between 1983 and 1994.

During her tenure, Jenny focused on child and family poverty as well as services for older people. Jenny was deeply involved in the Promise the Children: Action on Child Poverty advocacy campaign in 1989.
Jenny was an important contributor to some of BSL's early work on energy equity  which investigated how energy policy can contribute to a better living standard for the most vulnerable in our community: 
children, older people, and people with chronic illnesses and disabilities. 
Jenny has authored many reports which are available in BSL's Library . Jenny served as a Board Member for 10 years between 2001 and 2011, and was later made a Life Member of BSL. 
Jenny Trethewey is currently serving as a member of BSL's Board Property Committee.

Sarina Greco
A strong advocate for migrants and refugees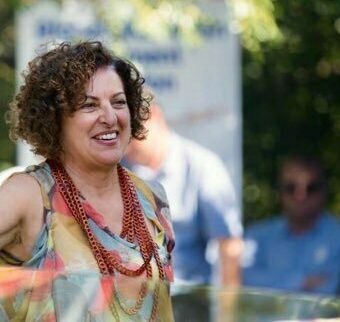 Sarina Greco held a series of senior roles within the Executive of BSL between 2006 and 2012. These included strategic development across core functions of BSL's work: community and family services, youth transitions, refugees and settlement, community and employment development and financial inclusion. Prior to this, Sarina lead BSL's advocacy for just asylum seeker and refugee policies and programs from 2001-2006.

In addition, Sarina oversaw the national roll-out of some of BSL's most enduring national programs implemented through local community partners – Home Interaction Program for Parents and Youngsters (HIPPY) into 100 communities across Australia through local community partners. In partnership with ANZ, Sarina also helped manage the implementation of the Saver Plus matched savings program to 60 local communities across Australia.

Prior to her work with BSL, Sarina had served as CEO, from 1997 to 2006, of the Ecumenical Migration Centre (EMC), Australia's first settlement agency for Non-English Speaking Background (NESB) migrants. In 1999, Sarina was instrumental in the EMC becoming part of BSL, a union that brought refugee and migrant issues into the broader agendas of eradicating poverty and exclusion. She supervised the design and development of the Given the Chance: Employment Pathways for Refugees (2001-) which in partnership with business continues to deliver significant social and economic inclusion dividends. The EMC is now known as the Multicultural Communities Team . 
Sarina Greco is a Charter Member of BSL.
Conny Lenneberg
Our first female Executive Director, and a passionate advocate for social justice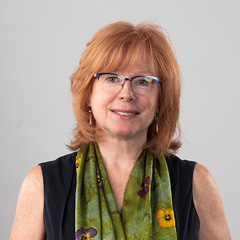 Conny Lenneberg was the first female Executive Director of BSL, a role she took up in January 2018 and held until February 2021. She has over 25 years' experience in the development and social justice sector, in Australia and internationally, from service delivery in the field to leading large teams and senior executive and board roles.

A passionate and vocal leader, Conny spoke out on social justice issues and advocating for those most in need. Close to her heart have been issues around social security reform and women's economic security.
During her time as Executive Director, Conny was instrumental in strengthening BSL's focus on systemic change (see BSL's Strategic Plan 2019-2023 ). She invested heavily in the organisation's capabilities, and its people.
Conny led BSL through the first year of the COVID-19 pandemic, ensuring it was able to pivot so that it could maintain face-to-face service, and meet the needs of program participants and aged care residents. Conny ensured BSL's response to the pandemic was to step up, not retreat.
Conny Lenneberg was known for her warmth and approachable nature, and her visionary leadership was inspirational to many at BSL.
Creating lasting change

At BSL, we are proud of the wonderful contribution that these women have made towards creating lasting change, and the leadership they have shown to create a more equal future. Below you will find some more information on our research and services for women and girls - we invite you to learn more and to get involved. 
Research publications of interest
What needs to change, for single mothers to be able to build a secure future for their families?
Read report
Insights from Money for Jam, a micro-enterprise initiative for older women doing it tough.
Read report
What insights about income support can be gained from daily, event-based data about recipients of Newstart Allowance from 2001 to 2016?
Read report
Learn about Stepping Stones to Small Business
Find out more about our program tailored for women from refugee, migrant and asylum seeking backgrounds. 
Learn more about BSL's 90-year history