For almost 75 years, BSL has worked with older people living with disadvantage, creating safe spaces and providing services to maximise quality of life.
Through our Care at Home service, social connection hubs and residential care services, you can make choices about getting the care you need to live a healthy life and keep your independence.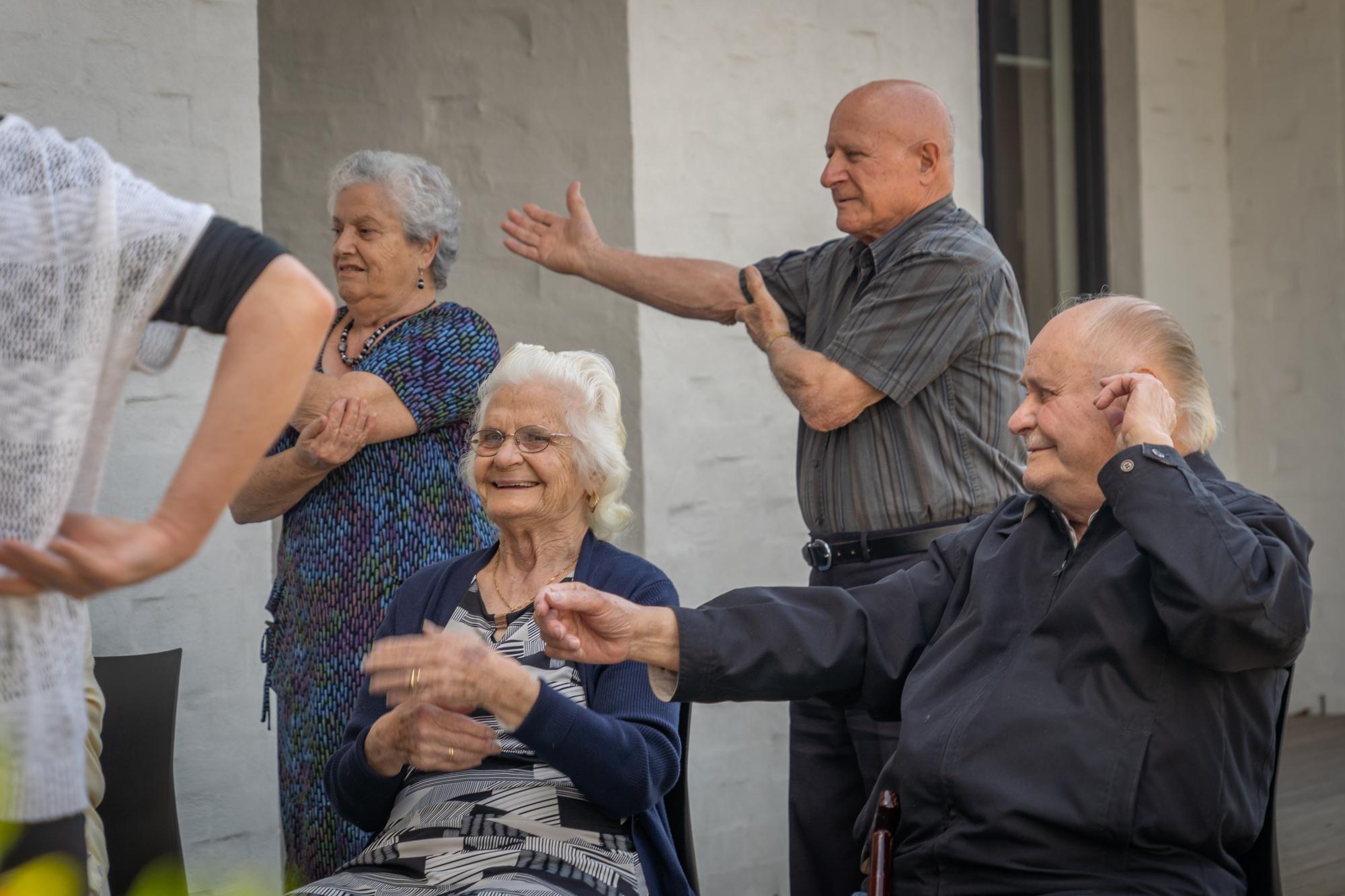 How we work

We believe that at every stage of life people should be safe, comfortable, valued and connected to the wider community.
Through our holistic case management approach, we take the time to get to know you and tailor a plan to suit your individual preferences and circumstances.
You drive the decisions. Whether you decide to stay in your home and receive support, live in independent living or live in one of our residential services, we'll help you find the solution that works best.
We use our extensive experience in the aged care sector to provide advice on your options, even if you don't choose us.
Our staff and volunteers welcome people, couples or families of any ethnicity, religious belief, cultural background, sexual orientation or gender identity.
Our services
Help to live at home – Commonwealth Home Support Program and Home Care Packages
We understand that continuing to live at home will help you to maintain independence, choice and quality of life. BSL offers services under the Commonwealth Home Support Program and is a Home Care Package provider.
Commonwealth Home Support Programme
Our range of services include flexible in-home support, social support individual, social connection hubs and respite care.
Home Care Packages
BSL is a leading provider of home care packages and pride ourselves on our holistic case management approach. We work with you to provide services tailored to meet your needs which may include:
personal care
housekeeping and domestic assistance
transport for shopping and appointments
in-home meal preparation
social activities and companionship
in-home nursing

gardening and home maintenance related to safety needs

in-home physiotherapy, massage and/or occupational therapy.
After setting up a home care package plan with you, we stay in regular contact to ensure your plan continues to meet your needs over time.
Find out more about our Care at Home support or call 1300 147 147 .

BSL Aged Care Clifton Hill
Our new architecturally-designed residence in Clifton Hill opened in March 2020, offering a superb quality of life in a quiet, inner-city location.
Close to parks and open spaces and public transport, the inclusive residence has warm and inviting facilities and features. Each room can be personalised and has an ensuite toilet and shower. There are many welcoming communal spaces including a ground floor café, gym, hairdresser and meditation room. Nutritious meals are prepared by an onsite chef. Clinical support is provided by registered nurses, and an onsite physiotherapist. Residents with complex care needs can call on support from other professionals including a social worker and visiting health care practitioners. Learn more
Independent living

Our secure and affordable Independent Living Units allow older people on low incomes to live independently in three inner-city locations. Learn more
Call 1300 147 147 for all aged care inquiries.
Social Connections and In Home Support
Social connection hubs offer recreational activity programs in five locations, Fitzroy, Carrum Downs, Greenvale, Frankston, and Craigieburn, helping older people and their carers to connect with the community, make friends and maintain wellbeing.
BSL's In Home Support services deliver person centred domestic and social support.
Learn more about social connections and in home support
Carer support
We appreciate sometimes carers need a break and some extra support. We offer a range of flexible support services including support group activities, day, evening and overnight respite care for older people, in warm and welcoming surroundings in Frankston and Carrum Downs. We also have a carer support group that meets monthly in Frankston.