BSL is a social justice organisation working alongside people experiencing disadvantage to address the fundamental causes of poverty in Australia.
We believe no one should live in poverty.

Our mission is to pursue lasting change, to create a more compassionate and just society where everyone can thrive.
Our unique approach
We think differently and take a unique approach to address the fundamental causes of poverty in our community.
Our approach is informed directly by the people experiencing disadvantage and uses evidence drawn from our research , together with insights from our programs and services , to develop practical solutions that work.
We also believe change can only happen when people work together, which is why partnerships with the broader community and organisations nationally are a cornerstone of BSL.
We are proud to be a strong voice for people experiencing disadvantage. It has been our way since the 1930s when Father Tucker's activism for social reform amid the Great Depression led to our inception.
And today, all Australians can be part of the change. Together, let's make change that lasts for an Australia free of poverty.
Our strategy
Our work contributes to Australia's efforts to achieve the Sustainable Development Goals , particularly Goal #1 which aims to halve the proportion of people living in poverty by 2030.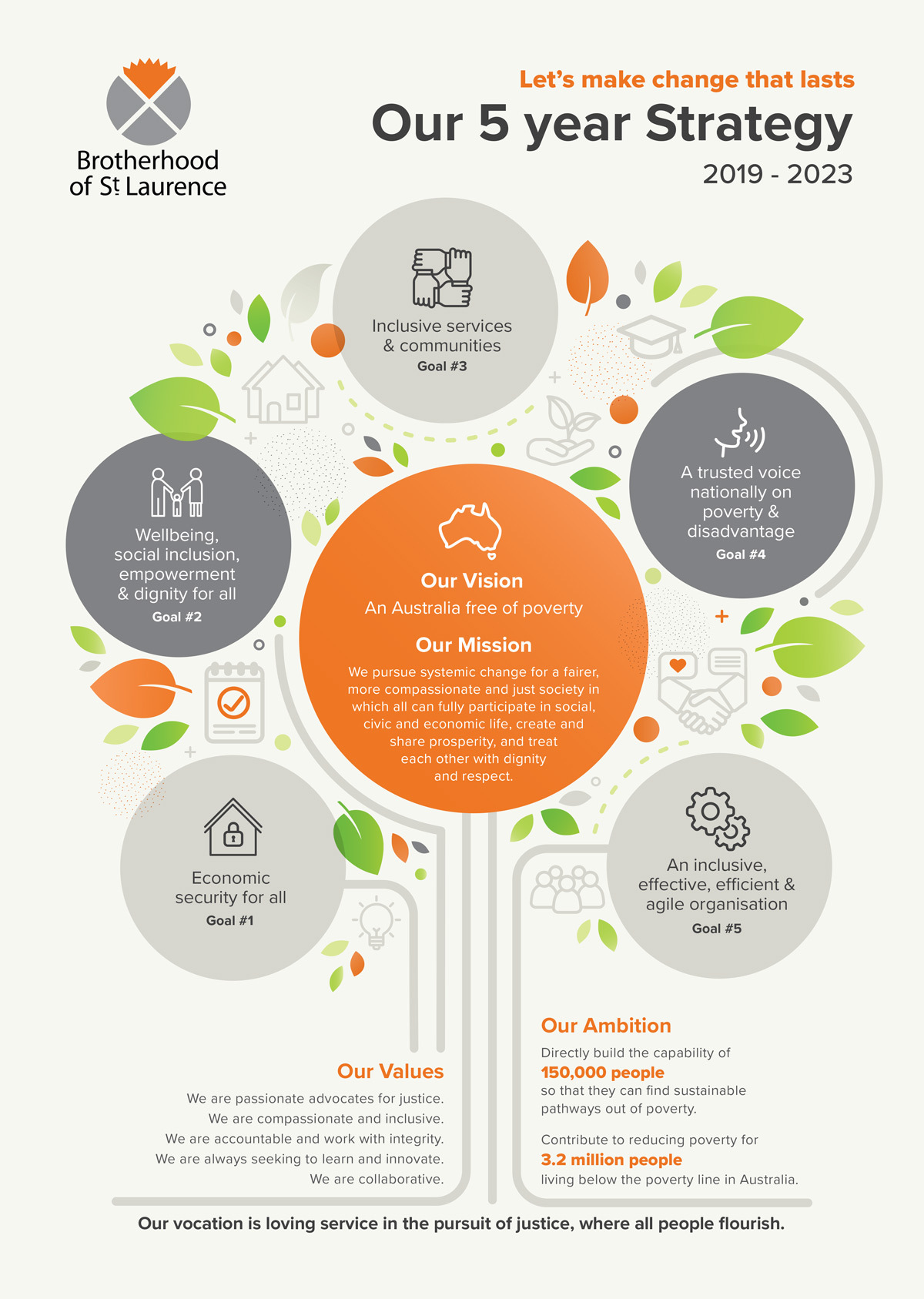 Download our 5 year Strategy (PDF, 3 MB)