Aiming for a place with purpose where people can co-exist and can co-create to work towards a better world and a more equitable society.
Fitzroy site
The Brotherhood of St. Laurence (BSL) has been a part of Fitzroy for nearly 90 years.
Our site in Fitzroy, bordered by Brunswick, Gertrude, Fitzroy and Palmer Streets, is home to services that support our clients and community, as well as being our head office.
As we look to the future, our focus is on creating even greater impact in delivering to our mission.
The current Fitzroy site however, which features several buildings, outdoor areas, and private car parking, is outdated and no longer meets the diverse needs of our residents, staff, clients and of the community that we serve.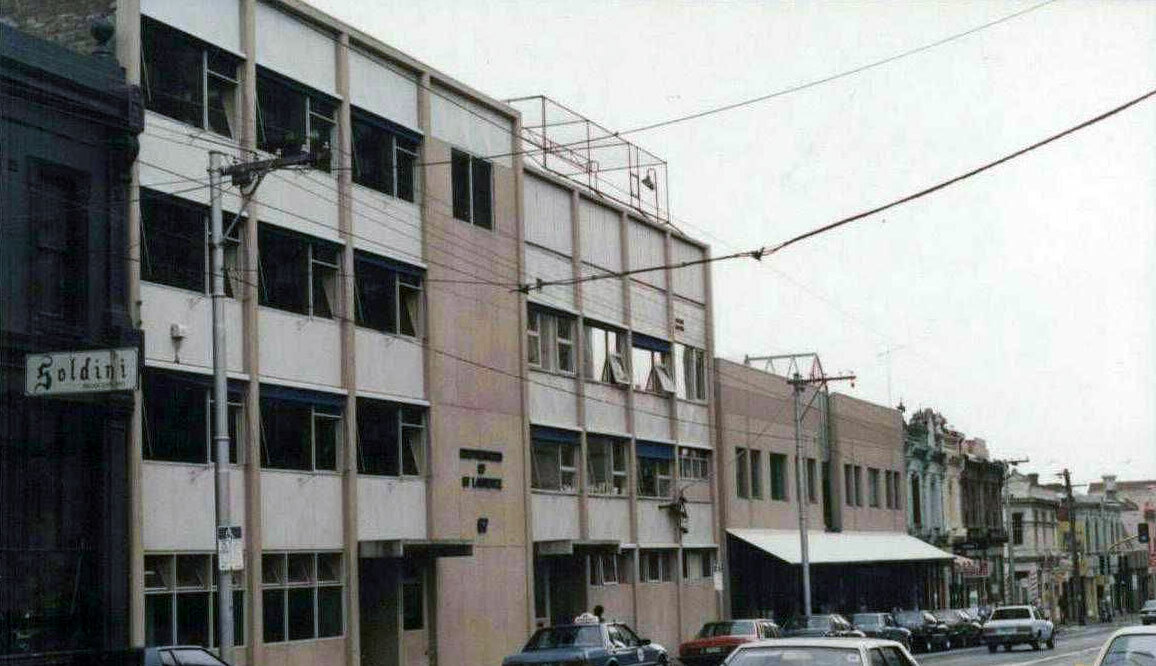 What we are doing
With our goal of creating even greater impact, we are now in the very early stages of exploring opportunities as to how we better utilise our Fitzroy site to do more for the people we serve and increase our potential to deliver on our mission. This also includes how we could create a place that is welcoming and inclusive, and where organisations can come together to create a fairer society.
We are talking with our staff and seeking expert advice in considering how we could create an inclusive place that better serves and benefits BSL staff, our clients and the broader community.
No decisions have been made yet and this is the first step in a long process.
Keeping in touch
BSL is committed to engaging with the community and working collaboratively as we go on this journey to envision something special for everyone. There will be opportunities to find out more and get involved throughout.

For other questions or comments, please send us an email at fitzroy.project@bsl.org.au
Frequently Asked Questions
Site details
Where is BSL located?
Our head office and several key services are located in, and around, 67 Brunswick Street, Fitzroy, Victoria. We also provide a range of services across other locations in Victoria, including aged care facilities, NDIS services and 23 op shops.
What is currently on the site?
The Fitzroy site currently consists of BSL's head office, as well as several community services, including the Coolibah drop-in centre, Sumner House, Sidney Myer House independent living units and state-wide NDIS coordination centre. We also share part of the site with cohealth.
What's happening
What is BSL's vision for the site?
The current site is outdated and no longer fit for purpose. This is an opportunity to explore what is possible and potentially build something better for everyone who lives, works and uses services on the site.
What is BSL doing to understand the best way to achieve its vision?
We are currently exploring the opportunities of what can be done on the site.
This includes;
talking with many people and different organisations internally and in the community,
discussions and consultation with all levels of government,
reviewing planning controls, and
seeking specialist advice and holding workshops with different experts.
What happens to the residents living on the site?
This is a lengthy process, and it will a long time before there is any impact to residents. No decisions about the project have been made. We will work with people along the way to ensure all residents are kept informed and supported. All our residents will remain in BSL housing accommodation.
BSL's Coolibah drop-in centre will remain the central communication go-to for residents.
For people who use services on the site, will they no longer access those services there?
There is no impact at this time, or in the near term, to the services we provide people on the site.
We'll work with people along the way and, in line with our values, we expect that services will remain accessible throughout the journey.
Timing
When will BSL make a decision about what to do at the site? 
It's a long process and currently we are in the early stages of exploring the opportunities.
When does BSL expect any changes to happen on the site? 
There will be no changes for a long time. 
Updates and consultation 
How can I stay up-to-date on the project? 
There will be opportunities to find out more and be involved along the way. In the interim, should you have a query, please email us at  fitzroy.project@bsl.org.au
What opportunities will there be for community consultation? 
There will be opportunities to find out more and be involved along the way. We encourage you to email us at  fitzroy.project@bsl.org.au