Our David Scott School (DSS) is a registered, independent school for disadvantaged young people. It opened its doors in early 2017 to Year 10, 11 and 12 students.
Helping young people reach their goals
The David Scott School delivers the Victorian Certificate of Applied Learning (VCAL) , to young people who have become disengaged from mainstream school.
In 2019 the school won the regional annual Best Practice School Award from the Frankston Mornington Peninsula Local Learning and Employment Network (FMPLLEN).

This specialist education program is taught in a friendly, community setting. The hands-on and flexible curriculum for this accredited certificate is delivered as an integrated program to meet the literacy, numeracy, work-related and personal development needs of young people, to help them on the road to employment or further training.
The David Scott School is based in a thriving community centre in Frankston in Melbourne's south, but also encourages learning outside the classroom, to promote positive links between young people and the community.
The program specialises in innovative learning via 'real world' projects that integrate many elements of the curriculum.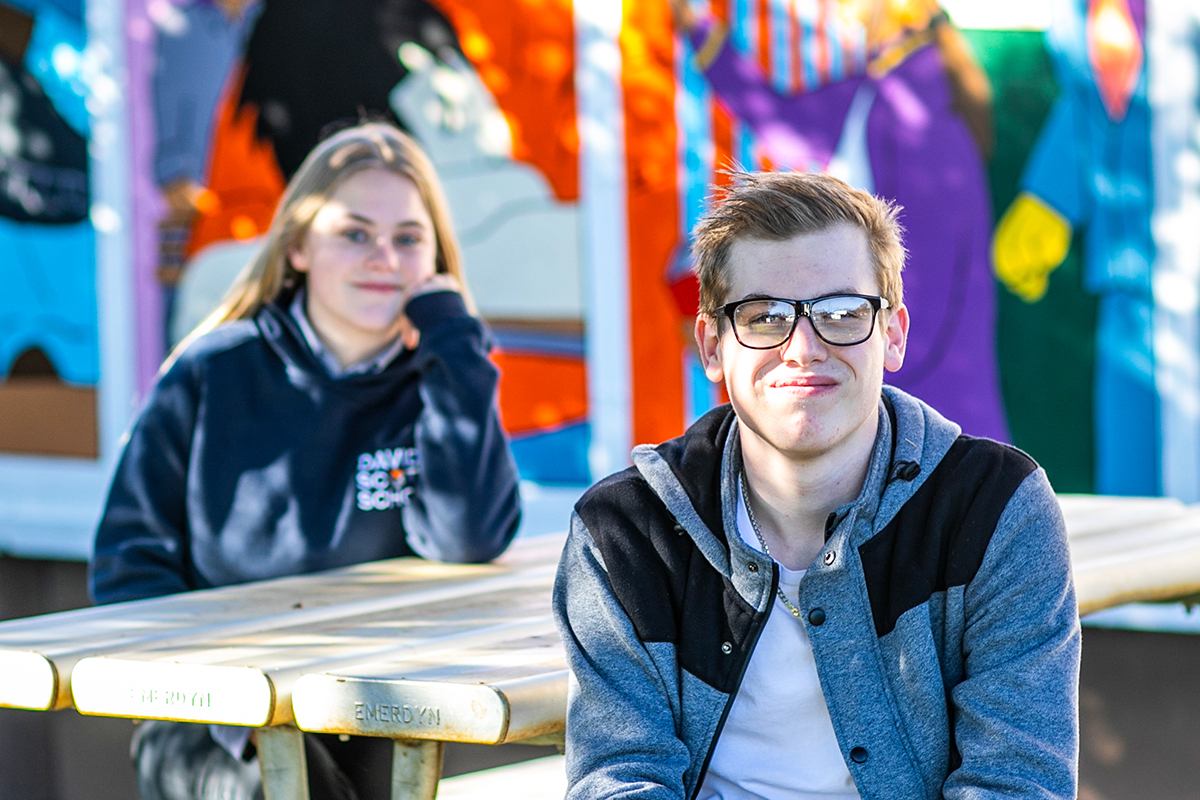 Led by a dedicated team
The dedicated team includes registered teachers, trainers, counsellors and youth workers , who teach the curriculum and also support students to overcome personal barriers to educational achievement and develop the personal skills that are important for life and work.
We assist our students to undertake relevant training, and help them plan their education and careers after they finish school.
Ongoing support
Our connection with our young people does not end when they graduate. We continue to support them to ensure a successful transition to further education, training or employment.

For further detail see the David Scott School website .
Who is eligible?
Young people between the ages of 15 and 19 who want to complete secondary school, who are better suited to a flexible educational program outside of a mainstream school are eligible to apply.

Contact us