Browse a selection of handmade, ethical and environmentally friendly jewellery from Chile.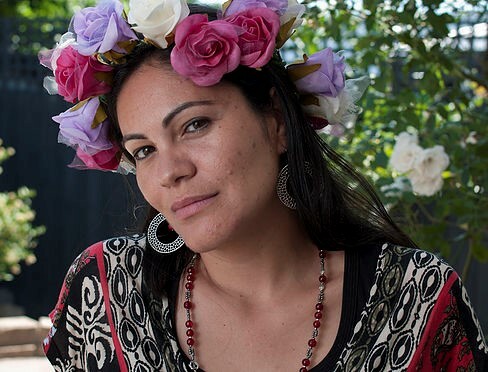 "I love making jewellery. It makes me happy, making others happy."
Alejandra is the owner and creator of Kelkay Jewellery. Originally from Chile, she migrated to Australia with her husband looking for a better life.
Alejandra has always loved making things with her hands. She honed her jewellery making skills in Singapore, where she lived for a time, under the tuition of a local teacher.
After arriving in Australia, Alejandra wanted to promote her jewellery business in the local market. Through the Stepping Stones to Small Business program, she found the support that helped her market her products online.
"The course provided me with the relevant and practical skills for my business. I was able to develop networks and also be inspired by the business ideas of other women who were of similar backgrounds."
Kelkay is the indigenous Chilean word for necklace. Alejandra's eclectic designs are also inspired by the traditional jewellery of Mesoamerica and by her home city of Rancagua. Frida Kahlo is a particular inspiration. The materials she uses include aluminium, copper and lapis lazuli.
Alejandra likes to share her passion for jewellery by teaching others. She offers workshops where participants can enjoy the creative process and develop an appreciation of the art of jewellery making. Her range includes necklaces, bracelets, rings and earrings: all are made from flexible and hypo-allergenic materials. They make the perfect gift.
Find out more about Kelkay Jewellery and follow on Facebook , Instagram and Etsy .