90 years of supporting the community to thrive
Since 1930, BSL has been working towards an Australia free of poverty. We believe no one should live in poverty. This is especially so for children. We have a long history of pioneering social change for children and families facing disadvantage.
Free Milk Day
In 1948, with the help of local businessmen, BSL set up a free milk scheme at the George Street, (now Fitzroy) Primary School. The Free Milk scheme was later adopted by the Victorian Government and free milk was provided to all primary schools for some 16 years. The Free Milk program represents the origins of our Breakfast Club program, which is still running today, supporting children to eat breakfast and enjoy supervised socialisation.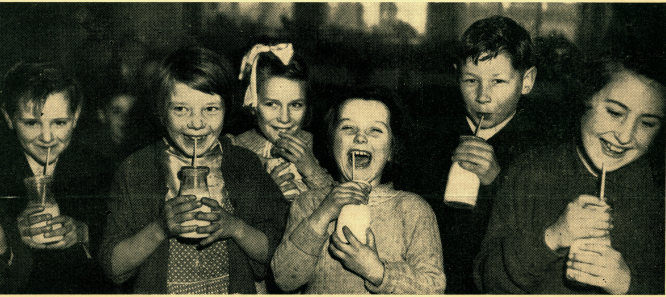 BSL opened a children's health clinic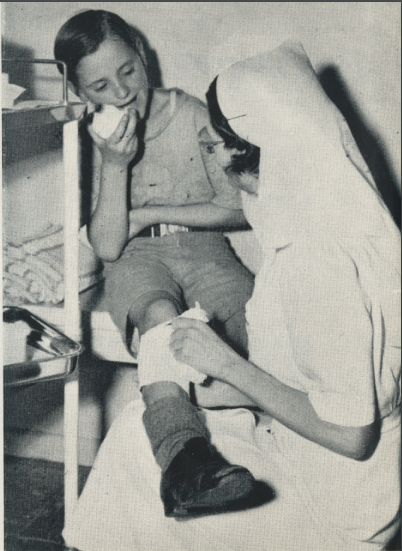 Without a health clinic in Fitzroy, BSL set about addressing that by building a children's health clinic at 67 Brunswick Street, Fitzroy.

Opened in 1952, and named the Sister Hay Memorial Children's Health Centre, the clinic, saw up to 800 children per month attend the service.
Busloads of children were brought from local schools and from Camp Pell Housing settlement each day for baths and for the treatment of minor ailments.
Others were referred from the Social Service Bureau next door. This was one of the first centres of its kind and, in retrospect, helped foreshadow the need for community health centres that we know today.
BSL launches Family Centre Project
In the 1970s, BSL set up an innovative and experimental anti-poverty program designed to pilot new ways of assisting families living in poverty.
The objectives of the Family Centre Project were to demonstrate that changes were needed in economic conditions, social conditions and available opportunities. In order for there to be wider change in family and societal relationships.
The research that underpinned this project was led by Concetta (Connie) Benn (1926-2011) - one of Australia's most prominent social researchers. Her work in Fitzroy changed the community development and welfare models of social work across the country. The Connie Benn Centre in Fitzroy still exists today.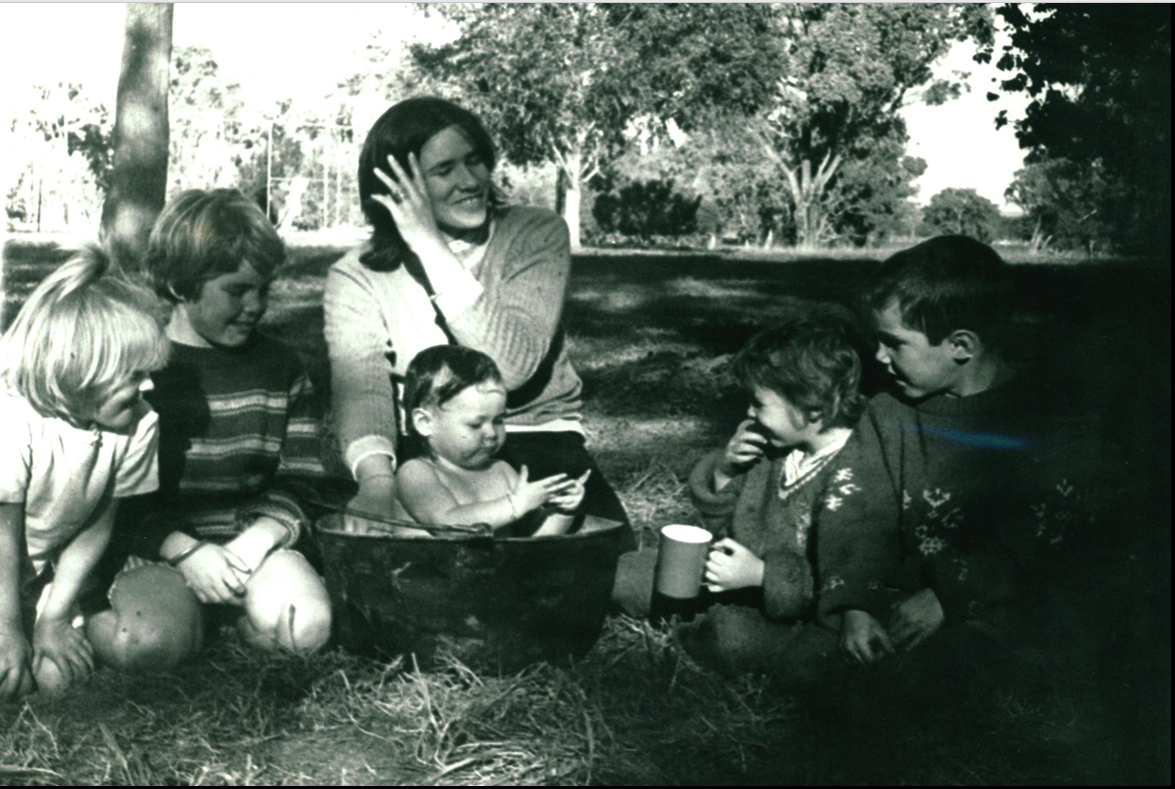 BSL launches its Homework Club in 1991
BSL established a Homework Program in Fitzroy for primary and secondary students, supported by two part-time trained teachers and the Fitzroy Library.
Today, tutors help secondary and tertiary students with their studies in a friendly and supportive environment.
The Homework Club runs on weekdays after school for secondary and tertiary students, with a focus on those from culturally diverse backgrounds. The multiple study zones include a computer room with printing facilities and a quiet area.
BSL brings HIPPY to Australia in 1998
The Home Interaction Program for Parents and Youngsters (HIPPY) supports over 4,500 families a year to develop a home environment that encourages young children to develop their love of learning, literacy and numeracy skills, and provide parents with the skills to be their child's first teacher. Over 2 years, parents are mentored in their homes to deliver a structured curriculum to their child, starting at age 4.
The first HIPPY site in Australia started in Melbourne in 1998 and was delivered by BSL. Twenty families were enrolled, with three Home Tutors employed to work with families in their homes. Through securing philanthropic funding and donations, BSL could sustain and grow the program.
Since 2008, the Australia Government has committed over $200 million to expand 100 communities across Australia, including 50 communities with a focus on Aboriginal and Torres Strait Islander families such as Palm Island, Broome and Tennant Creek.
HIPPY provides jobs for more than 550 coordinators and home tutors, building tutors' confidence and skills to be competitive in their local labour market.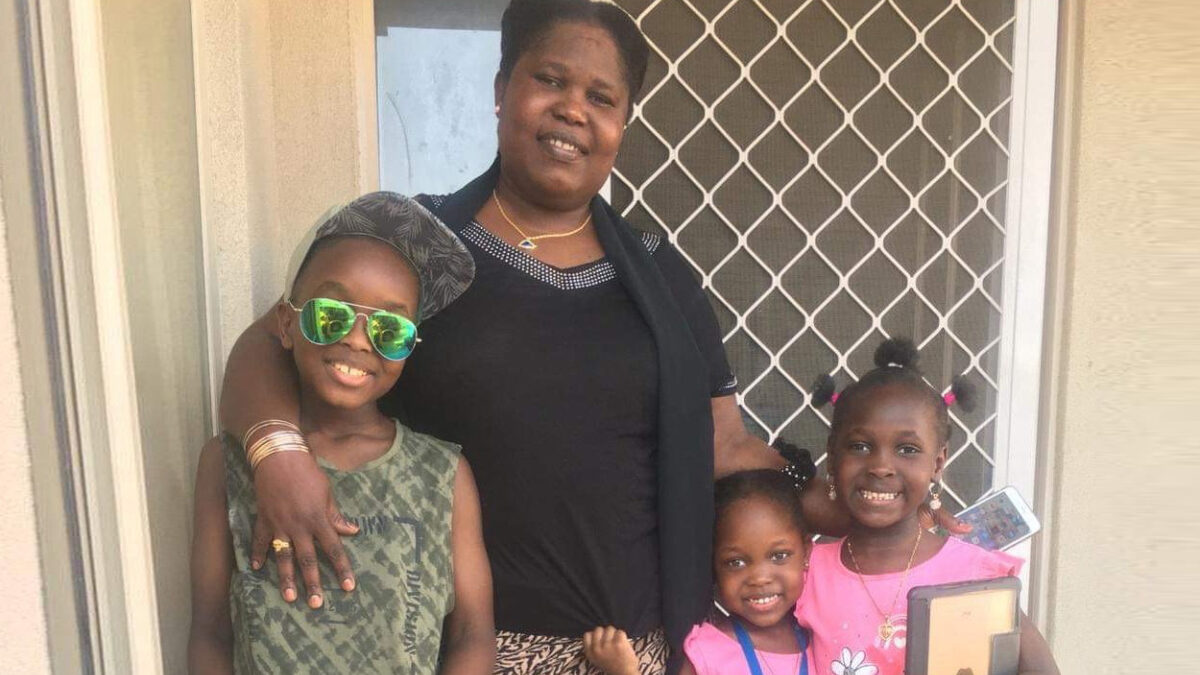 This Christmas help children and families create a brighter future