In our recent End of Financial Year fundraising campaign, we introduced our supporters to Nyibol and her business ATUK, that she founded with support from our program, Stepping Stones to Small Business.
Stepping Stones to Small Business is a program tailored to women seeking asylum, and refugee and migrant backgrounds, and builds upon each participant's strengths and experiences. The program focuses on providing women opportunities for increased economic inclusion through education, mentoring and support towards setting up a small business, or by providing pathways to education and employment.
 At the Brotherhood of St. Laurence (BSL) our teams work to support people seeking asylum, refugees, and people from migrant backgrounds, to include them in Australia's economic and social life. Our teams assist newly arrived people with settlement and orientation support — helping them navigate systems in Australia. We help families and children to understand the school and education system — and provide extra school and homework support so they aren't left behind. BSL also offers programs and services designed to address the unique challenges that people entering the Australian job market might face.
Our Stepping Stones to Small Business program is just one example of the training and employment services we offer. We know how crucial meaningful employment can be to creating a better life and feeling connected to your community. Creating Futures for Youth (CFY) is another one of these programs. It empowers young people aged between 15 and 25 who are seeking asylum, or are from refugee or migrant backgrounds to find employment and achieve their education and career aspirations.
One of these young people is Sahar*, who is 19 years old and joined CFY following a referral from a friend who had also been a participant. Sahar arrived in Australia five years ago; she had experienced disruption to her education in her home and host countries. Sahar had withdrawn from year 12 studies, halfway through Term 1 in 2021, as she found remote learning challenging. She was unsure of her next steps in her education journey except that she was interested in nursing as a career and wanted help with finding pathways to achieve her goal.
When Sahar met with one of BSL's CFY Coaches, she presented as a confident and driven young person who was keen to attend face-to-face classes and be in a social setting. She was interested in employment, however, was discouraged by her family who wanted her to focus on her studies. Sahar and her coach discussed possible options for how she could both study and have a job, hoping to alleviate her family's concerns that having a job would impact her studies.
Sahar and her coach met regularly, and together they explored the different pathways leading to nursing. During the meetings, they worked on understanding the value of employment and how it can support her with improving her English language and expanding her social network. Applying an Advantaged Thinking approach, her coach supported Sahar to identify her interests, skills and strengths, connect with local services and understand pre-employment requirements.
In the one year since Sahar has been working with her coach, she is now successfully enrolled in Cert III Allied Health and getting support with her studies. Sahar has made new friends through the course and enjoys studying with them. She has a part-time job, and her family now better understand how employment can complement her education and support her with her future endeavours. Sahar has also referred friends to CFY and better understands the need to take incremental steps to achieve your overall goals. 
To date, CFY has supported over 1,100 young people from diverse backgrounds and over 77% have gone on to find employment.

By supporting BSL, you are helping provide programs like Stepping Stones to Small Business and Creating Futures for Youths, and helping BSL's work towards an Australia where all people are connected to their community and supported to create better lives for themselves.
*name has been changed to protect privacy.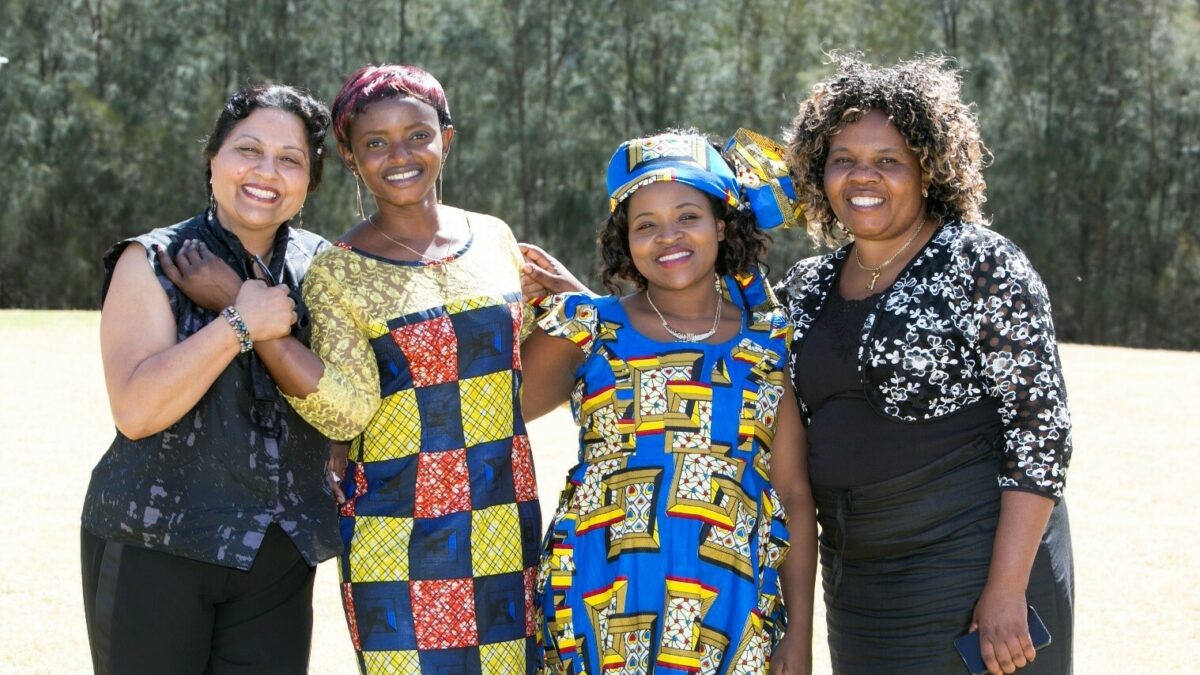 Donate today
Give a gift today and support refugees, people seeking asylum and those from migrant backgrounds to feel settled and supported in Australia. 
Building better lives June 2022