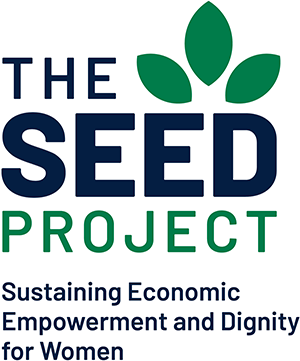 The SEED Project (Sustaining Economic Empowerment and Dignity for Women) aims to provide an opportunity to increase the financial capability and wellbeing of women in Seymour, Victoria. This will be achieved through workshops and one on one support, as well as providing referrals to other community support providers as required.

At our Women's Financial Wellbeing Hub, located at 47a Anglesey Street Seymour, we offer one on one support to increase women's financial capacity through;
Financial capability coaching
Exploring opportunities for education, training, and employment
Seeking referral pathways to relevant supports throughout their involvement with the project
Opportunities for women to become "Members" of the SEED Project, which allows them access to the use of all hub facilities. Members will also receive a newsletter to keep them up to date on all activities.
In addition, women can register to attend the following FREE programs and workshops;

Empowerment Pathways Program
The SEED Project's Empowerment Pathways Program is a 6-week program running in Seymour to help women to build their confidence in pursuing employment, professional development, and training pathways. Workshops run over 6 weeks at the Women's Financial Wellbeing Hub.

View upcoming Empowerment Pathways Program dates

Employment Workshop
The SEED Project's Employment Workshop covers all you need to know about writing a resume and cover letter, applying for jobs, interview techniques and what to expect when you start a new job! All workshops are FREE and held at the Women's Financial Wellbeing Hub.

View upcoming Employment Workshop dates

Financial Wellbeing Workshop
The SEED Project's Financial Wellbeing Workshops are for women who manage their own or their family's finances and would like to build their financial skills, knowledge, and confidence. Workshops are run online and at the Women's Financial Wellbeing Hub. All workshops are FREE and are a great introduction to the SEED Project.

View upcoming Financial Wellbeing Workshop dates
Contact information
Project Administration Officer
seedproject@bsl.org.au
0482 188 099

Women's Financial Wellbeing Hub
47A Anglesey Street,
Seymour VIC 3660

Opening Hours:
Monday, Tuesday & Thursday
9am-5pm