Salsita's Authentic Traditional Mexican Salsas
Manufacturer of traditional Mexican Salsas.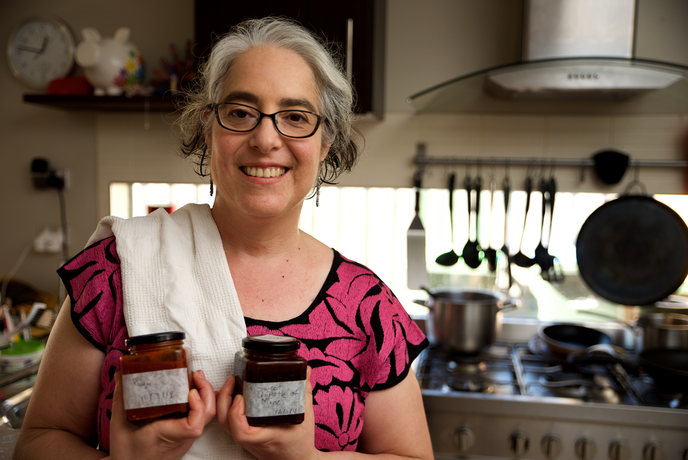 Hola, my name is Ita and I'm a passionate home cook who would like to share my Mexican culture through my Salsas and my recipes. Before we jump into the good stuff I want to tell you a little bit about myself. I was born and raised in Mexico City, I have always enjoyed good food. Most of the women in my family have been teachers at all levels from childcare to professors at universities so I will try to use my genetics and mix them with my passion and teach you about authentic traditional Mexican cooking.
I studied Architecture and specialised in lighting design. That's how I got to Australia in 2000. I brought my Mexican husband over in 2005 and by 2010 I became a mum for the first time. In 2012 I had my second daughter. With motherhood, I really started to take interest in cooking. I found it to be a delicious way to be creative. But because I don't have mothers or grandmothers who cooked in my family I taught myself through cooking shows and books.
I didn't have a vast knowledge about cooking so when I told my mum that I wanted to learn how to be a good cook and I didn't know where to begin she told me: "You are very smart, in fact you were able to get your degree and you have gone from Mexico to the other side of the world, I'm certain you'll learn how to cook. All you need to do is find a good cook book and follow the recipe." In that moment my love affair with cooking began.
I first started by following a Woman's Weekly magazine about stir fries, where I learned about Chinese cooking, which I think is so tasty and different to what I grew up eating. Then I jumped right in to other international food: Thai and Moroccan. As I kept learning, my husband and friends kept on asking if I knew any traditional Mexican dishes. Sadly I didn't, but they sparked my curiosity. Then motherhood made me realise the importance of passing on my Mexican cooking to my girls along with my culture.
My husband always missed the street tacos that he used to eat for breakfast and lunch. I thought that was a good starting point for me to start learning true authentic Mexican dishes. From there, I realised that most people don't know how to cook and use our Mexican chillies. When I started making salsas I always got a positive response because it was something really new and very different in Australia.
That's how Salsita's was born. The rest is history.
My aim is to teach all Australians how to eat authentic traditional Mexican dishes, and add them to every home's dinner.