Watercolour painting and polymer clay jewellery.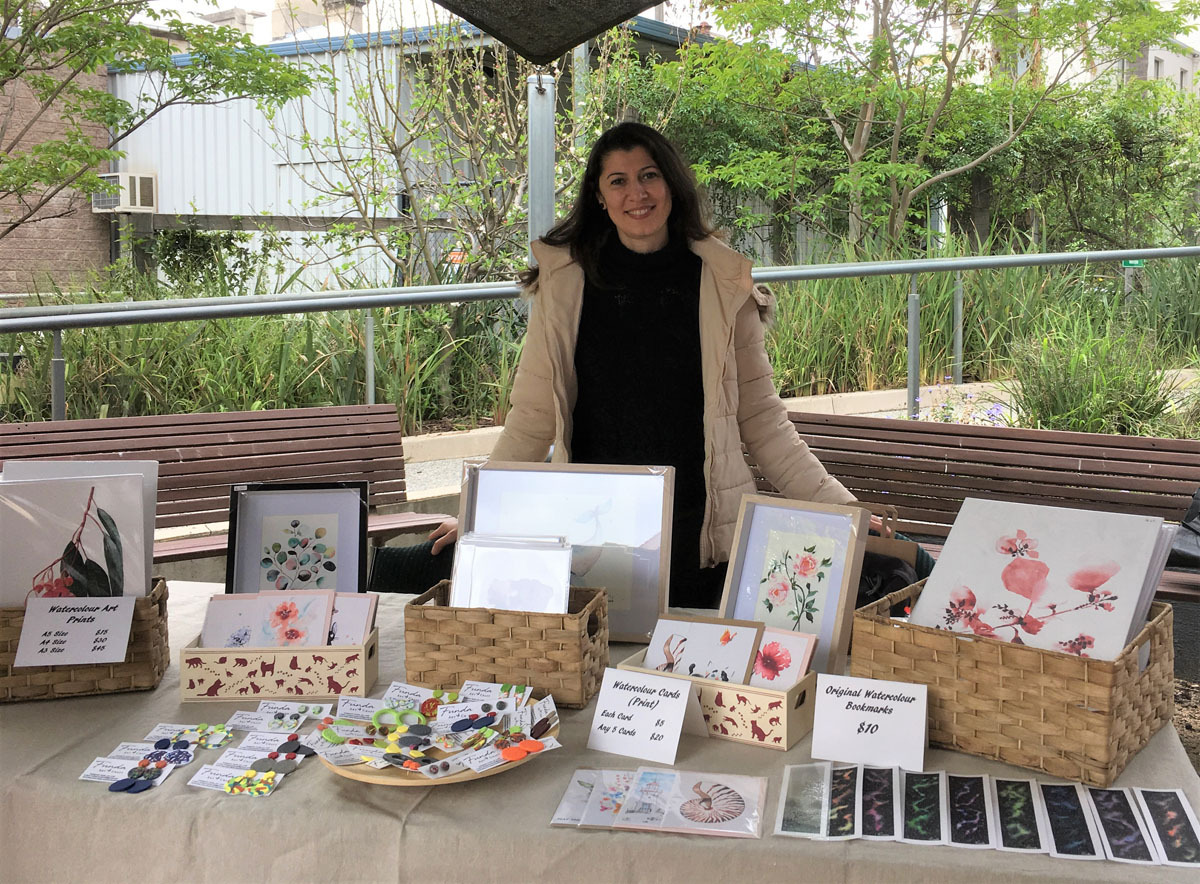 My husband, daughter and I came from Turkey, nearly three years ago. We still have much family in Turkey.
I have loved painting and drawing since I was a child but I couldn't find a chance to spend time on it in my home country. When I had time here, I began to learn by watching videos and practicing by myself, and then I sold my very first paintings as greeting card designs to Sisterworks. I didn't expect that, so it was a great motivation for me.
Running this business I get to spend my time on something that I really want to do and besides, I can make people happy with my works. I want to continue to improve my skill and reach more people and to one day have my personal art exhibition.
Find Funda Art and Craft on Facebook and Instragram .