Floristry- Floral Arrangements and gift items like baby hampers, etc.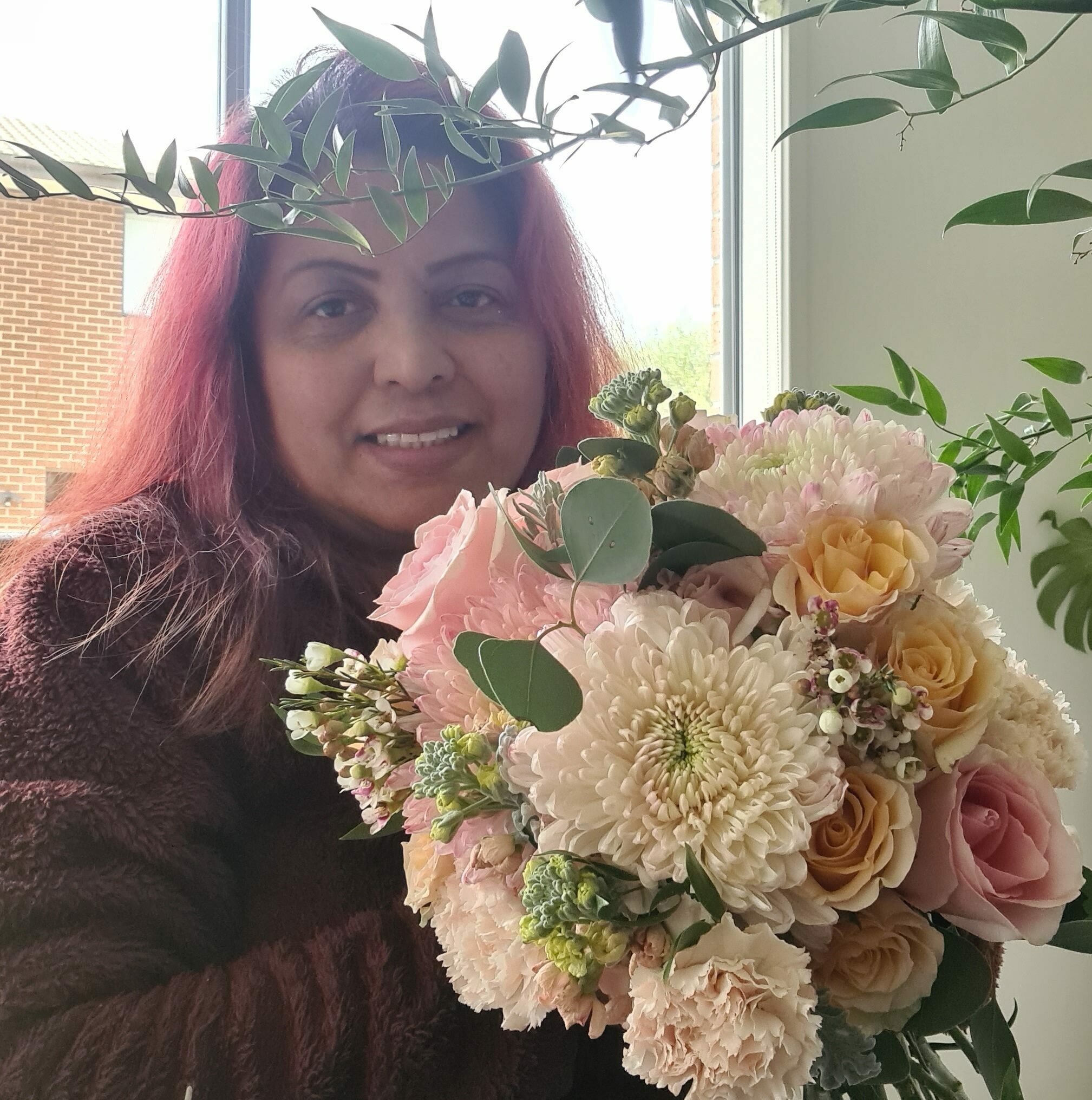 I am Filipino originally and moved to Melbourne as my husband is based here. Back home we have a lot of flowers and pot plants in our house. In my office I used to take care of the flowers and pot plants. Coincidentally when I arrived here in Australia I was able to work in a flower factory. So, these chances have led me to study Floristry here. I love beauty and nature. I really love working with flowers and plants.
Stepping Stones helped me a lot, especially from a business perspective like marketing strategies. Being involved I am offered a lot of market and selling opportunities. Importantly I have met a lot of friends who are from different cultures and we all share and support each other.
Hopefully, in five years' time, I will be able to expand my small business and employ at least five people. I want to cater to bigger events like big weddings, corporate events, birthdays, and more.
Visit my  Facebook page .