I sell dessert plates, specifically cookies, I also make baqlava and Kunafa. I like this business because it allows me to express my passion for arts and creativity. I hope for my business to grow and I hope I can continue to make more cookies for many events.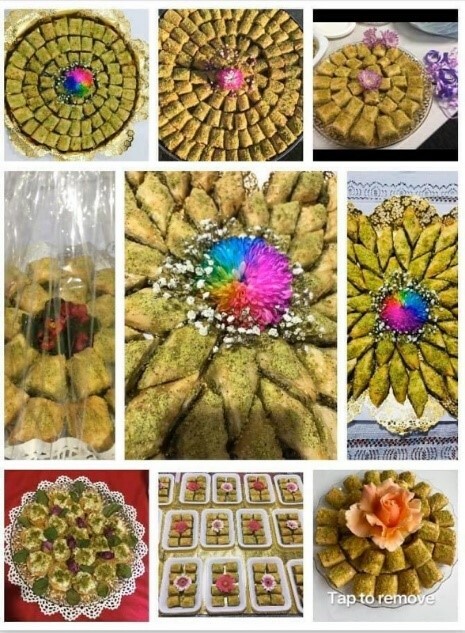 My name is Ahlam Al Sharifi.
I arrived to Australia in the year 1999. I'm originally a high school teacher and have tought in many different schools across the world, including Australia. Even though my passion has always been teaching, I have always loved arts and crafts. I always aspired to have my own business to be able to channel my creativity. I started making ceramic sculptures, and creative hamper ideas in my spare time and shared it amoung friends and family. This then lead to my mini business cookies by dreamz. I realised people want pretty food for occasions, so I put my baking and creativity skills together to make delicious customised cookies in all different shapes, sizes and flavours. I also make some traditional sweets such as knafa and baklava. They all looks so good you wouldn't want to eat it.
Visit our Facebook page .
Cookies by Dreams
Address:

Ahlam Al Sharifi
13 tall sedge street, Epping Vic 3706

Email:

dreamz22@hotmail.com

0423 596 867