Maysa Abouzeid is a Local Area Coordinator within our NDIS division, but she also a world ranking judo champion, and she is blind.
As a child Maysa was a determined fighter but was left with retinal scarring when she was only nine months old. Eventually, while watching the 2008 Paralympics she heard that judo was making its Games debut, she knew she had to give it a go.

Since that day when she marched up to her local dojo, she found her love in judo. Currently, she trains six days a week in addition to doing power lifting and running in her local Parkrun. Now, after competing in the Tokyo International Open, she's ranked 15th in the world.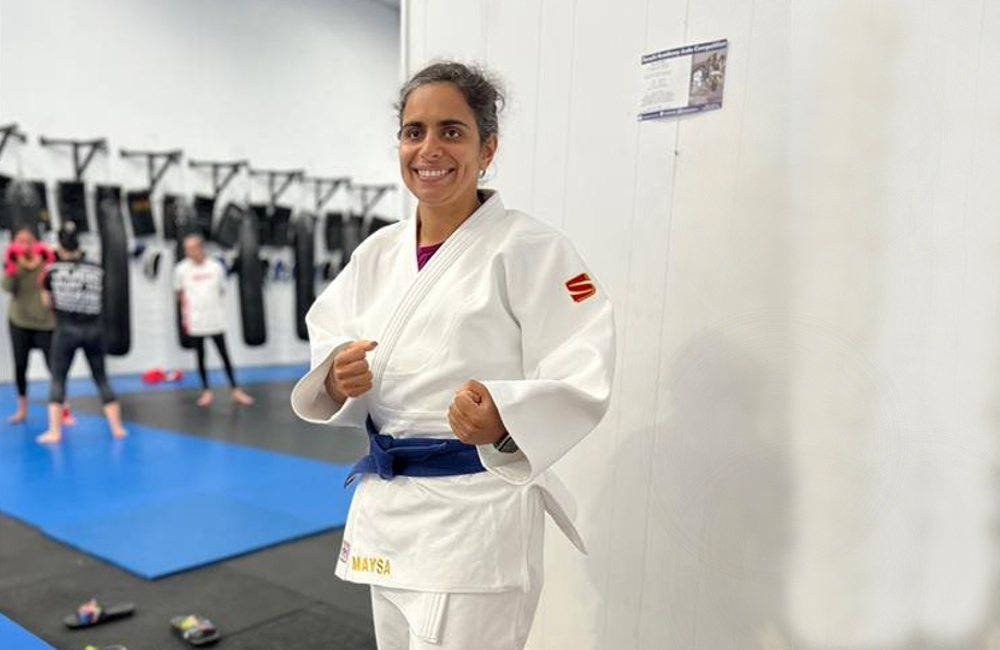 She admits that while her disability hasn't always made things easy, but it hasn't held her back and forms part of the armour she wears as she competes on the world stage. It also informs her work in helping the clients she sees as part of our NDIS team.

"In society we're constantly reminded of our disabilities, but it's important not to focus on people's deficits but their interests and what they're able to do," said Maysa.
Supported by her colleagues, who often hear about her judo exploits, they ensured she was sent off to Japan with an incredibly healthy afternoon tea. Something that will no doubt happen again before she embarks on her quest towards the 2024 Paris Paralympic Games.
"Since I was a child, my dream has been to go to the Paralympic Games," Maysa said. "My next major global event will be the International Blind Sports Federation World Games in Birmingham in the UK where I will be competing to take part in the Paris Paralympic Games and bring home the gold."
In the countdown to August, we will be following Maysa's progress and wishing her all the very best at every step or judo throw.
Print
Share