Refugee Week 2020: the Year of Welcome
In Australia, Refugee Week is celebrated alongside World Refugee Day on 20 June.
At the end of 2017, there were 68.5 million people in the world who had been forcibly displaced from their home. Of these, around 25.4 million are refugees. *

People of refugee and migrant backgrounds can face multiple challenges as they settle in a new country; from simple language barriers to discrimination. Many have endured trauma due to loss and grief, and have spent long periods in refugee camps. The services that the Brotherhood of St. Laurence (BSL) offers refugees are developed using research, and help new arrivals build stronger, happier and healthier lives in their new country.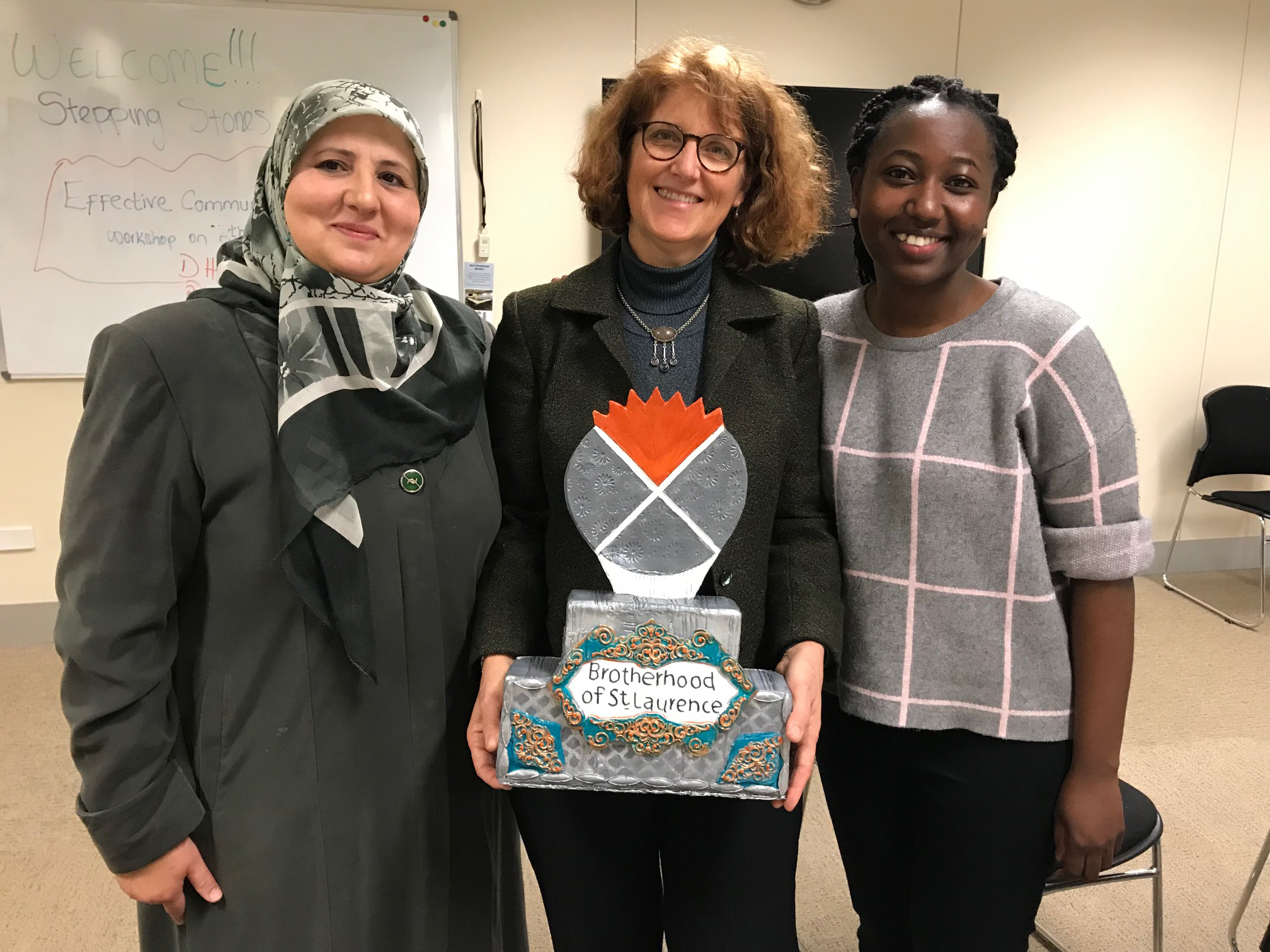 This year, job losses caused by the COVID-19 health crisis have disproportionately affected refugees. Those who aren't caught by Australia's social security safety net are at risk of slipping through the cracks, with nothing to fall back on.
During this time, our programs supporting refugees have seen a spike in the need for support. "We have heard from many community members about the challenges of unemployment, limited access to financial supports due to their visa status, and the difficulties in providing supports to their children who are trying to participate in remote learning," says Zeinab from our Integrated Family Services team.
With BSL, she has organised information and consultation sessions with community groups. "After understanding community concerns, we are now providing ongoing information support sessions that are specific and tailored to their needs."
On a state and national level, during the crisis, BSL has been advocating for people seeking asylum and non-resident migrants to be given access to social security, wage subsidies (JobKeeper) and Medicare. We do this directly and through joining forces with the Migrant Workers Centre and the Refugee Council of Australia.
In 2020, Refugee Week's 'Year of Welcome' celebrations have gone online to bring us the first-ever virtual Refugee Week. As the Refugee Council of Australia says, not even a global health pandemic can get in the way of celebrating Australia's incredible refugee communities! Their team have created an awesome line-up of celebrations for enjoyment from your own home. Events and activities they've organised include films, podcasts, poems, videos, songs and more.
Since 1956, BSL has provided settlement support, employment pathways and guidance to empower communities of people seeking asylum, refugees and new migrants. We are proud to work in, and alongside, refugee communities to help them build happy lives in Australia, and ensure their social and economic participation. Happy Refugee Week!
Find out more about services BSL provides for refugees and migrants

Print
Share