At Tag a Cake, we build your dream cake for all occasions, with freshly sourced ingredients. The cakes are all handmade and individually crafted to your liking.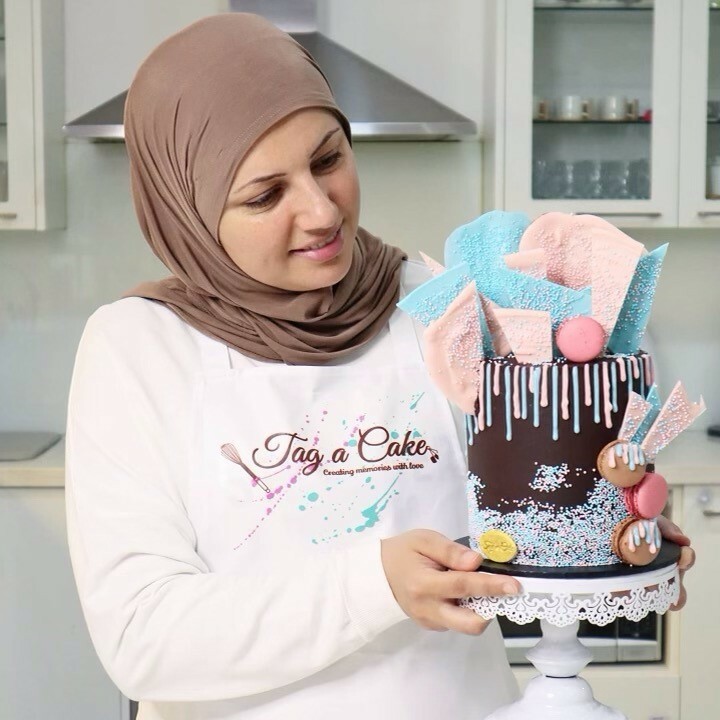 "My passion for baking is love made visible"
I am from Lebanon and I'm a mother of three girls. Tag a Cake is my fourth child. When I arrived to Australia from Lebanon in 2010, I studied English and engaged in volunteer admin work with Hume City Council, where I was then successful in getting a job with the Council.  As a mum it was hard for me to manage between work and kids, so I decided to work from home so I can be around my children. I could follow my dream at the same time, but it wasn't as easy as it sounds. I wasn't sure about the; what,  when, where and how to start, during this time.
I heard about the Stepping Stones program and they answered all the questions with the 15 week Empowerment and Business Training programs.  I had a clear idea on how to open my business, get my ABN and business registration and focus on my business idea to get the best out of it.
Baking for me was a hobby and a meditation remedy but I never thought of turning this hobby into an actual business. I was an accountant for 10 years in Lebanon. Moving to another country with all the challenges that you face – language and raising my kids, led me to think outside the box. Now I am enjoying every moment – raising my children and building my dream home based baking business, Tag a Cake.
At Tag a Cake, we build your dream cake and make your layers sweeter. Tag a Cake caters to all ages and all types of occasions including wedding, engagement, birthdays, Faith, 3D and any occasion designs cakes, using fondant, buttercream and ganache. What is different about my business is the freshly made and sourced ingredients. The cakes are custom made and individually crafted to your liking.
I love that I can work in my own space and in my own time and the reactions from my customers is so rewarding. My goals are to expand my business as my children grow and to have my own trademark.