Power Pain: Opportunities to reduce energy stress
Register for our next edition of BSL Talks on Tuesday 13 December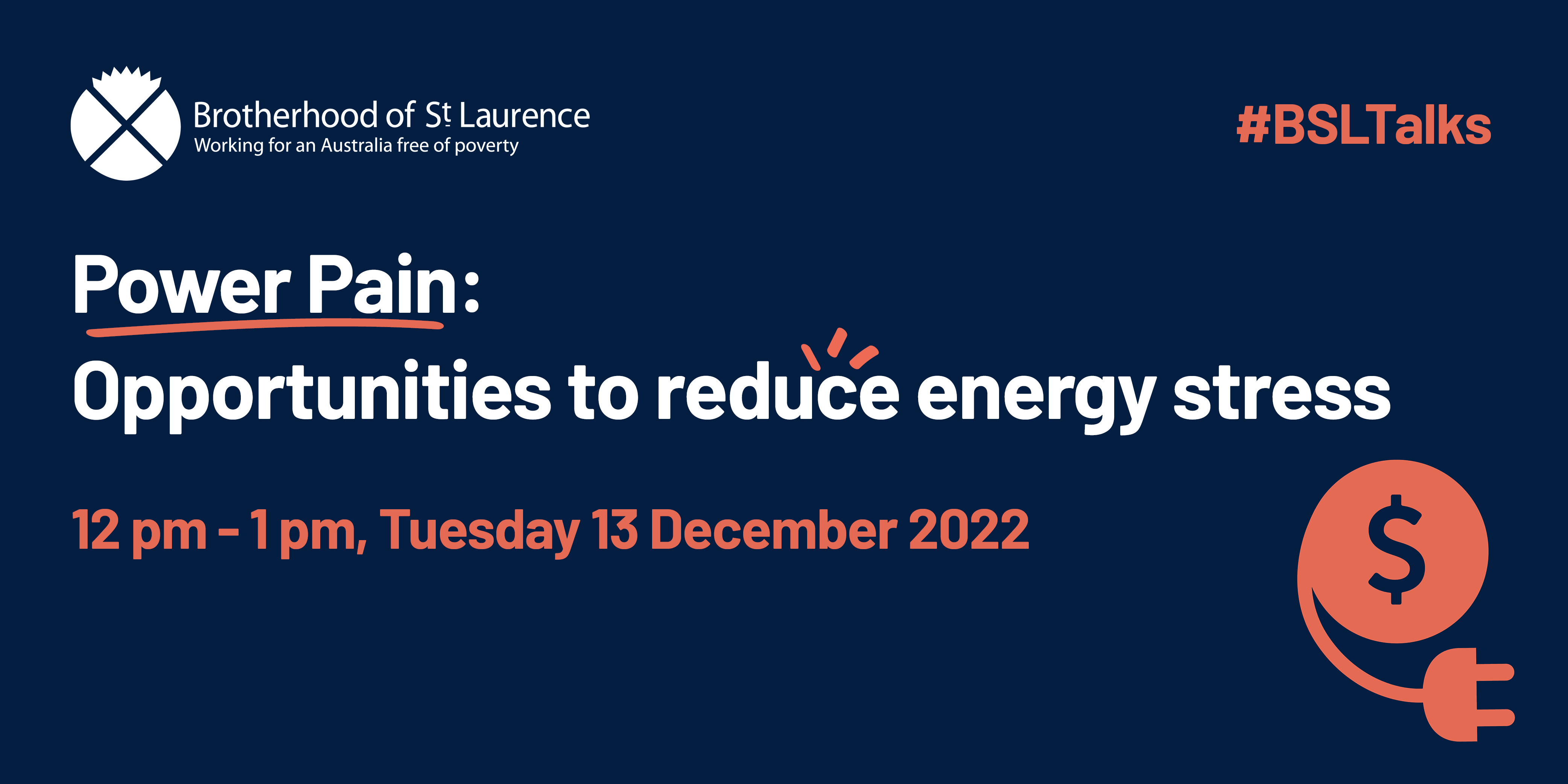 The Brotherhood of St. Laurence's (BSL) Social Policy and Research Centre presents BSL Talks - Power Pain: Opportunities to reduce energy stress as power prices rise and we transition to a net zero energy system.

This past year has seen record energy prices in wholesale markets across Australia, and these are likely to continue into 2023. Without action, these prices are likely to hit households in the coming months. People facing disadvantage, who spend the highest proportion of their incomes on energy and often live in inefficient homes, are likely to be hit hardest.

Power Pain – opportunities to reduce energy stress as power prices rise will consider options to address the looming energy affordability crisis and provides insights into who is most vulnerable to these energy price increases.

With the federal government seeking solutions to the energy price crisis, this webinar will provide an important opportunity to discuss the implications for all energy consumers, particularly those facing energy stress.

Our panellists:

Lynne Gallagher, CEO of Energy Consumers Australia, will speak to the short, medium and long-term opportunities to address the energy affordability crisis, drawing from over 20 years of experience in the energy sector.
Dr Sangeetha Chandrashekeran, Senior Research Fellow at the Life Course Centre will draw from her extensive research into social equity in the energy sector. 
Damian Sullivan, Principal Climate Change and Energy, Brotherhood of St Laurence, will present BSL's recent Power Pain – energy stressed in Australia and speak to solutions for those on low incomes.
Print
Share