Power Pain: Opportunities to reduce energy stress
Watch our BSL Talks webinar recording - Power Pain: Opportunties to reduce energy stress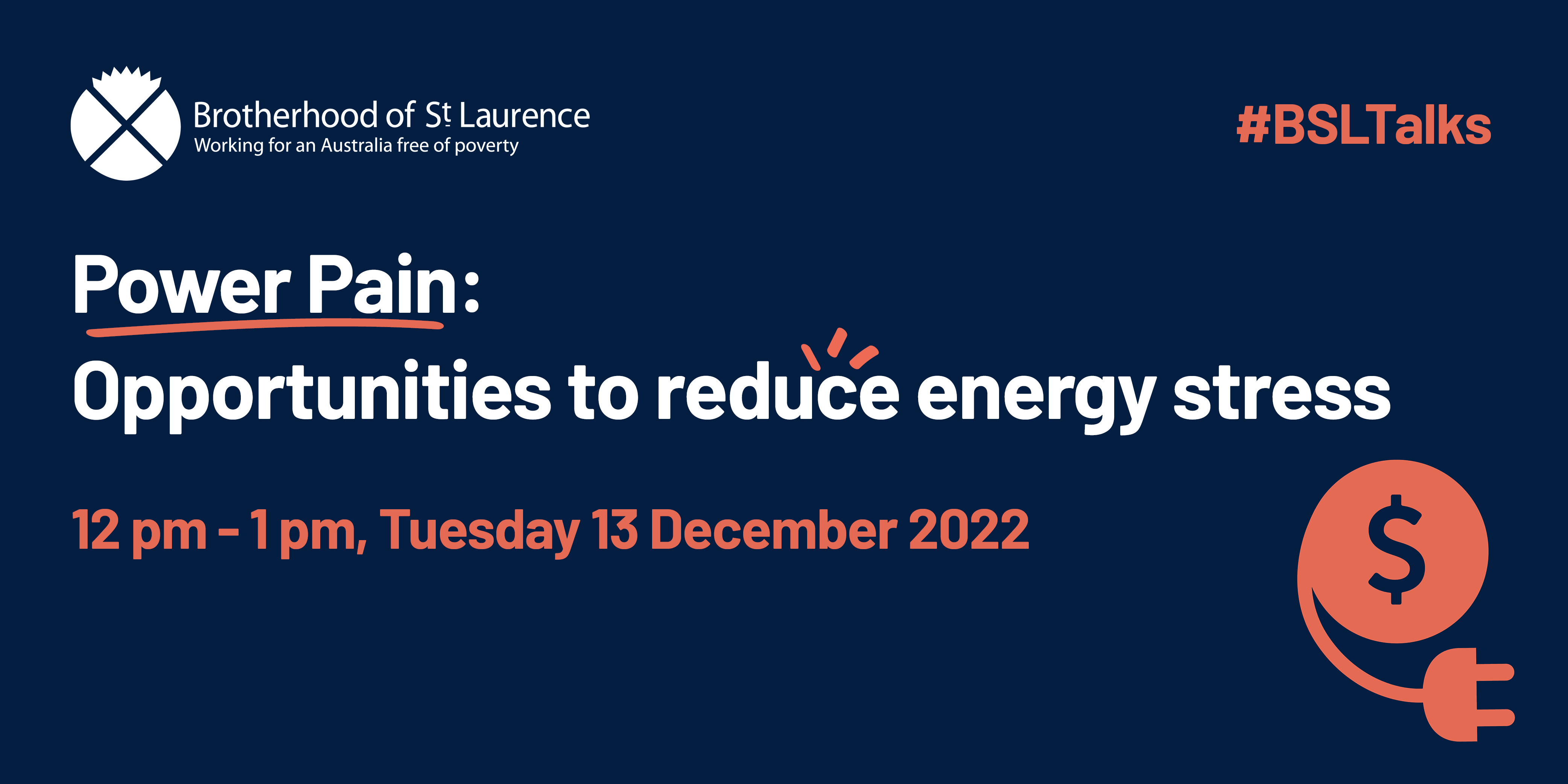 The Brotherhood of St. Laurence's (BSL) Social Policy and Research Centre presented BSL Talks - Power Pain: Opportunities to reduce energy stress as power prices rise and we transition to a net zero energy system. A webinar recording is now available. 

A timely topic with fascinating insights from our panellists Lynne Gallagher, CEO of Energy Consumers Australia, Dr Sangeetha Chandrashekeran, Senior Research Fellow at the Life Course Centre, and BSL's Damian Sullivan and Ismo Rama.

The Government's new energy policy is welcome but households will still be in for a tough few years with rising power bills.
Watch the webinar



Print
Share