A message from our Chair, the Most Revd Dr Philip Freier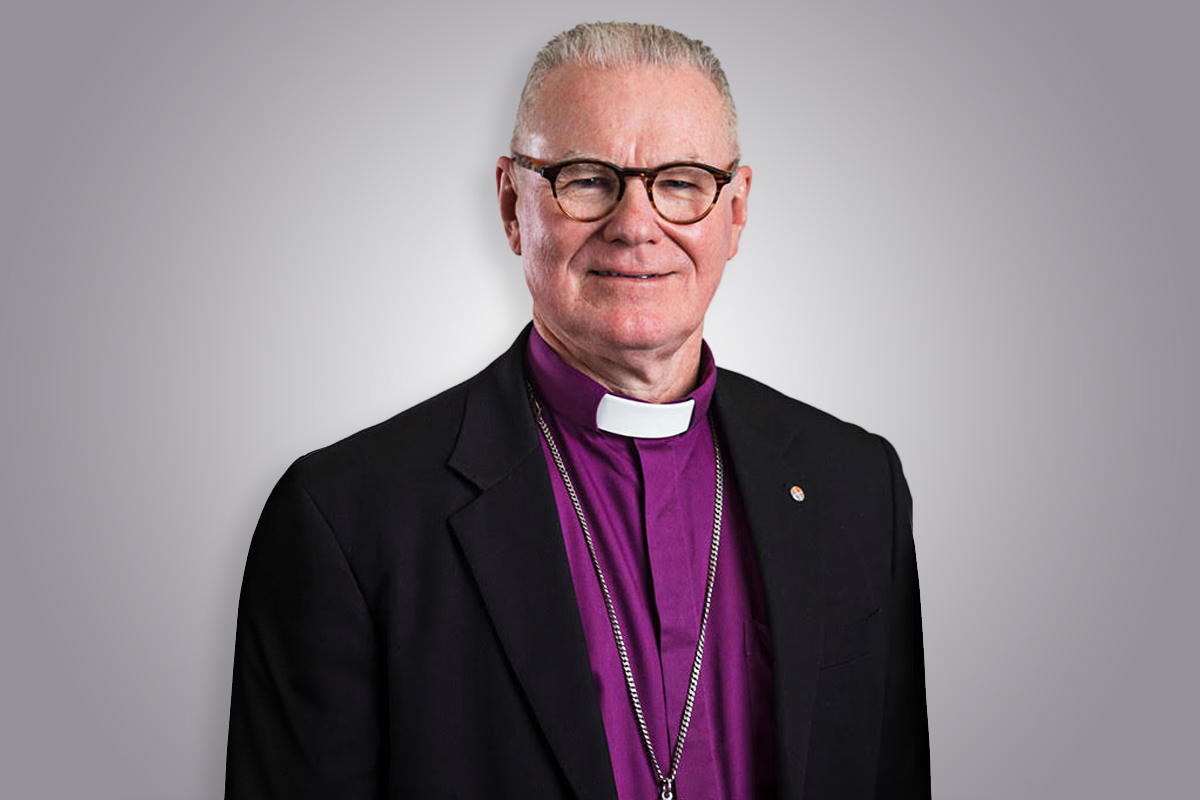 After 28 years of prosperity, Australia is facing the deepest recession since Father Gerard Tucker founded the Brotherhood of St. Laurence (BSL) in 1930. Father Tucker's passion for social justice and BSL's mission have become more relevant to the needs of the community.
The Christian message of compassion and faith has been embodied across Australia this year. We all understand how important it is for us all to stay connected – in person or through technology. For many their sense of isolation has increased, making it so important to keep connection and community strong. A phone call or stopping for a conversation can make all the difference.
Already vulnerable communities and the most vulnerable people within them have been struck hardest by this crisis. We have sacrificed a lot by observing the various restrictions during the COVID-19 pandemic and working from home and beyond that, we all need to pursue the common good.
I am heartened by BSL's work to support affected communities and advocate for those people exposed to the impact of the COVID-19 crisis. I believe this organisation's 90 years' experience of working to make a more just society can help drive the change Australia needs.
As this report shows, BSL continues to strive for change at a systemic level. From program development to research and policy submissions, the passion for meaningful, evidence-based work is a constant. We can see how interdependent the elements of systemic change are, change at an individual level can inform change at a macro, or policy level – and vice versa.

In a time like this, it is reassuring how practice and research can combine and one example is worth mentioning. Over the past decade, BSL partnered with the State government in the development of its social procurement framework. This approach has made improvements in employment opportunities for people facing disadvantage in the labour market. This was a long journey of more than a decade, but an exciting example of the importance of our evidence-based approach.
We need to be resolved to sustain our imperative for systemic change over the long haul. As we move towards COVID-normal we must, of course, exercise abundant and ongoing caution, but we also need to be courageous and risk-taking as we seek an Australia free of poverty.
I thank the staff, volunteers and the Board for their perseverance and caring through this strange and difficult year.

The Most Revd Dr Philip Freier
Chair of the Board
A message from our Executive Director, Conny Lenneberg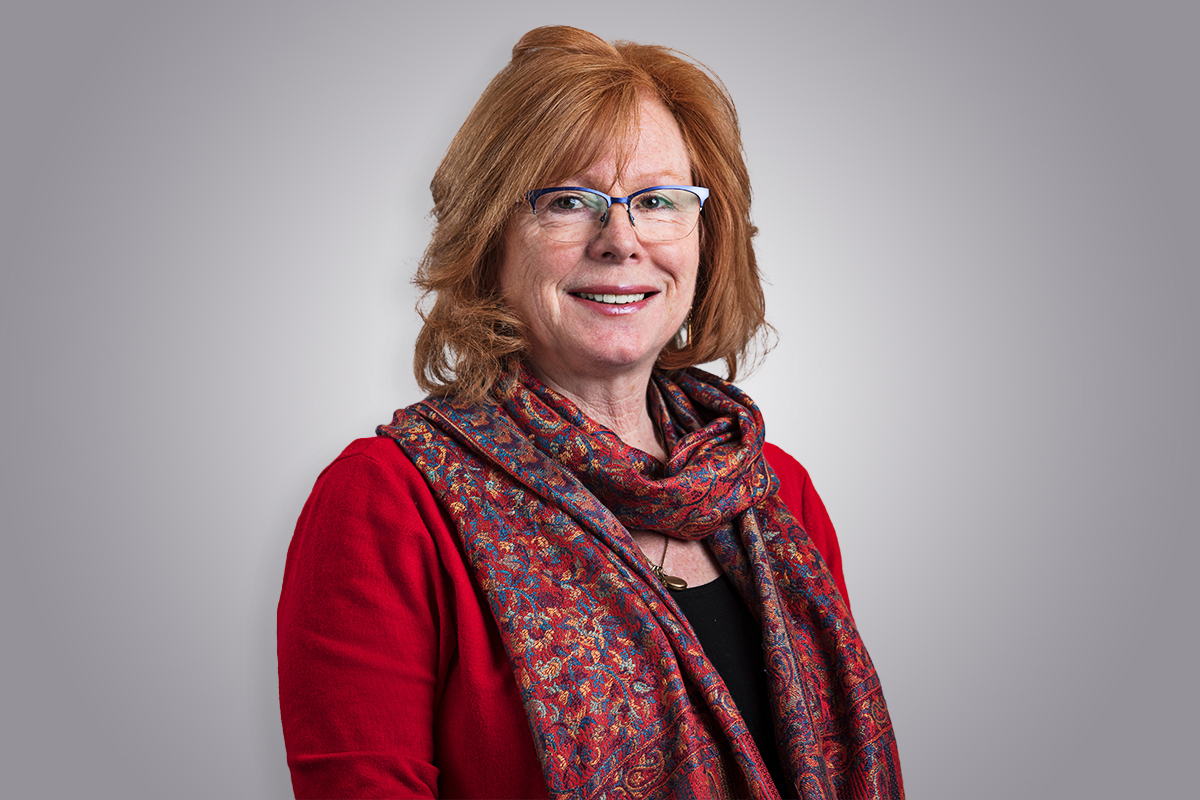 Reflecting on the last financial year, the events and changes that we've all had to adapt to seem almost surreal. First, the devastating bushfires, which confirmed for all of us that climate change will directly impact and disrupt our every-day lives, not in some distant future, but now. Then the global pandemic with impacts on lives, disruption of economies and a complete change in the way we live and work. An unparalleled year of unprecedented challenges for us all, personally and professionally.
All Australians have experienced the impacts of this crisis. Yet, those with the least, those experiencing disadvantage already, those left behind, despite 28 years of sustained economic growth, have borne the heaviest burden. And, as the economic impacts snowballed, many more people, especially women and young people, found themselves falling into poverty as many sectors of the economy closed down.
Apart from highlighting the inequality in this country, this crisis has shown us, either directly or through our loved ones or neighbours, how precarious our economic security can be. As the pace of disruption has been accelerated by the twin crises of this year, it is clear we need to plan proactively for an inclusive and zero-carbon future, for a just economic transition that will provide sustainable growth and economic security for this and future generations, where no one is left behind.
In one of the collectively hardest times in living memory, the commitment, creativity and collaborative spirit of the Brotherhood of St. Laurence (BSL) team were remarkable, working through the challenges to continue to meet, and significantly increase, our support for participants, service users and clients. With greater restrictions in force, we had to close our 23 Community stores, we quickly moved our other services online, created outreach programs for older participants, conducted well-being checks with many of our programs' participants, and actively engaged with culturally and linguistically diverse communities to support them. We also stepped up our advocacy through a dedicated COVID-19 Program and Policy Taskforce that leveraged our research into the impacts of COVID-19 on young people, older women and single parents, and the experiences of our frontline staff.
We have been encouraged by a subtle shift in community attitudes, away from judgement about those dependent on the social security safety net to greater empathy with the experiences of those who are struggling to find work and make ends meet. The introduction of the $550 Coronavirus Supplement was a swift and welcome response by government, which effectively doubled the unemployment payment rate and transformed people's lives. It gave many who had struggled to meet their basic needs access to a more normal life. The Coronavirus Supplement was a lifeline for people living in the trap of entrenched disadvantage.
However, the story of income support in 2020 has been one of two worlds. For the thousands of unemployed temporary visa holders, who aren't eligible for any government support, and casual workers who couldn't demonstrate adequate prior employment to access the JobKeeper allowance, it's been an impossible year. At BSL, we saw the deprivation and felt the huge increased demand for emergency support that the community sector collectively experienced and responded to.
As an organisation committed to systemic change, we were encouraged by our collective response to COVID-19, showing that it is possible to make choices about how we come together to find shared solutions to achieve better outcomes for all. As a community, we've come to realise how tightly our individual health and prosperity is interwoven with that of others. We've seen that we can pull together when we need to, and that interdependence makes us stronger. We can, and must, lean on each other, not just in a pandemic, but always to ensure all people can participate and live lives of dignity, that no one needs to live in poverty.
Through 28 years of unbroken growth, we were told we couldn't afford to strengthen the social security safety net. But what we've seen with this pandemic is that we can't afford not to and, more importantly, that those policy choices are available to us. Our challenge this year and going forward is to shore up those gains, especially to stop the base rate of unemployment benefit being pushed back to well under the poverty line.
Like most organisations in Australia, it has been a challenging year for BSL too. We went into it with a planned deficit, investing to make critical improvements to our organisational capability and innovative programs. COVID-19 exacerbated the financial challenges we had to address in our fee-for-service programs, in delivering aged-care services, in moving all our services online and keeping staff safe. You can read more in our Financial Report (PDF, 675KB).
Despite the challenges of the year, we remain firmly focussed on our vision of an Australia free of poverty. It's a huge ambition, requiring single-minded focus on making change that lasts. And we'll do that by maintaining an evidence-based approach, working with others and striving to address broader systems issues through research, advocacy and collaboration with practitioners. This way, our work can make a real and lasting difference.
In this report, you can learn more about how we have responded to the challenges of COVID-19, as well as some of our other key work and achievements over the last financial year.
The resilience that has characterised BSL since its start with our founder, Father Gerard Tucker, in the Great Depression continues to motivate us. On 8 December 2020, we recognise our 90th year as an organisation, and as we mark that incredible milestone, we recommit to our vision for an Australia free of poverty.

Conny Lenneberg
Executive Director