Frankston High Street Centre
The Frankston High Street Centre helps young people to make a successful transition from school to work through education, training, community links and other support.
Our programs assist young people to build the knowledge, skills, confidence and networks they need to move from education to employment.
The Frankston High Street Centre offers nationally recognised accredited vocational courses, and pre-accredited courses that create pathways to nationally accredited training or employment.
Our facilities are shared with community groups, including the New Hope Foundation.
The centre also offers the Saver Plus matched savings program, which assists families and individuals on low incomes develop vital skills for savings and money management.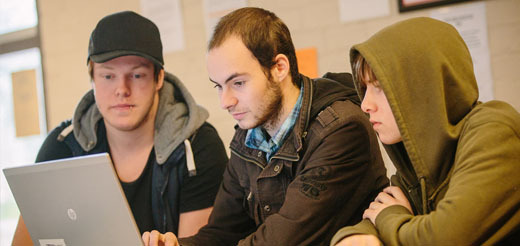 Programs at the centre
Next Steps Program
Training Services
Reconnect
Partners
We thank the following partner for its valuable contribution:
Frankston High Street Centre