We run support for students in two locations. At Fitzroy, volunteer tutors assist secondary students with their studies in a friendly and supportive environment. In Frankston, the Learning and Support Initiative works with children and young people from refugee backgrounds.
Our Homework Clubs in Fitzroy and Frankston help students with homework, exam preparation and on pathways to further education and careers.
The Homework Club in Fitzroy runs on weekdays after school for secondary students, with a focus on those from culturally diverse backgrounds. The multiple study areas include a computer room with printing facilities and a quiet area. Students also have access to the Fitzroy Library.
The Frankston Home and Learning Support Initiative is operated in partnership with the New Hope Foundation and Woodleigh School on Tuesdays. It supports the educational engagement and social inclusion of disadvantaged children, youth and families from refugee backgrounds.

Fitzroy Homework Club offers:

volunteer specialist tutors in a range of subject areas, including Maths, English and Science
help with study skills including research, essay writing and time management
help with planning tertiary education and career pathways plus preparing job applications
specific support for students with English as an additional language
informal mentoring from volunteer tutors
access to library and VCE resources in Fitzroy.
Who is eligible
The Fitzroy Homework Club is open to secondary school students from Year 7 to 12 (including VCE and VCAL) and to English-language students up to the age of 25 years.
The Frankston Homework Club is open to refugee students and families who live in Frankston and the Mornington Peninsula region.
COVID-19
From Term 2, Homework Club in Fitzroy is using remote learning and support due to the coronavirus (COVID-19) health emergency. We are using various tools to make sure students can still be connected to the support they need.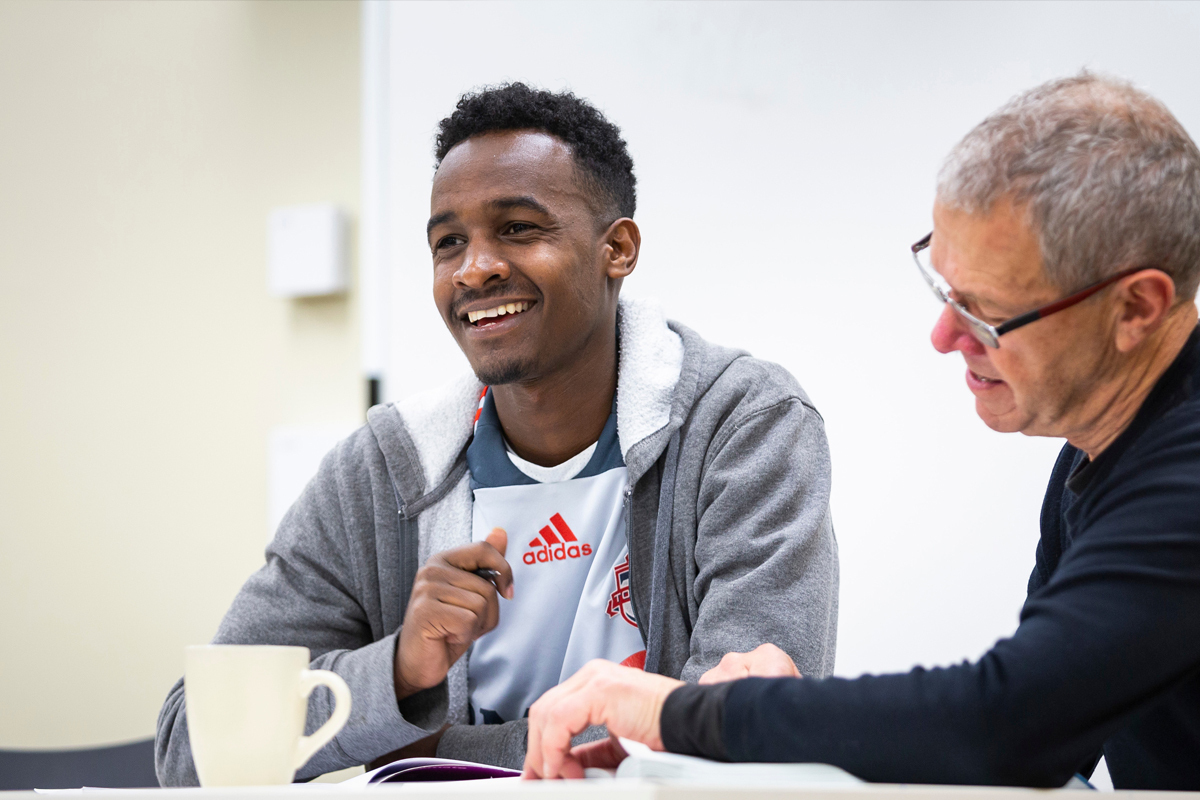 When and where
The Fitzroy Homework Club runs Monday to Friday from 4 pm to 6 pm during school terms, with school holiday sessions also available, at the Fitzroy Library, 128 Moor Street, Fitzroy. Additional sessions are held on Tuesday and Wednesday from 6 pm to 8 pm for Year 11 and 12 and early tertiary students.
The Frankston Homework and Learning Support Initiative runs on Tuesdays during school terms, from 4.30 pm to 5.30 pm, at the Ebdale St Community Centre, Ebdale St, Frankston.
Contact the Fitzroy Homework Club
Contact the Frankston Home and Learning Support Initiative
Partners

Centre for Multicultural Youth