Specialising in Asian inspired and seasonal cupcakes with unique flavours.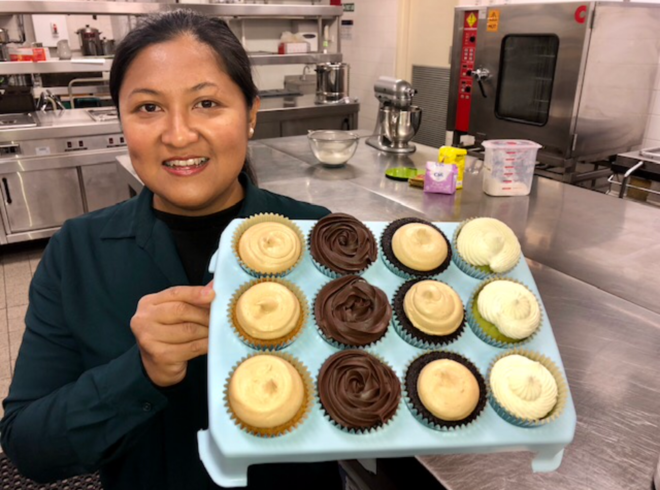 "I thought: I have always been passionate about cupcakes. I will pursue that."

Zura arrived in Australia in 2004 as an international student, studying engineering at RMIT university.
She realised she actually enjoyed working with food, while studying. She was really good at the theory but not, in her own words, as good at the practical tasks such as riveting and building wings for aeroplanes. "I needed to reassess my direction," she told us. So she decided to train in Cookery at Kangan Institute, which was a very different direction, but one that through Stepping Stones has become rewarding.
"Stepping Stones helped me to start a business. I learned about marketing, registering a business, getting an ABN and all the other steps required."
Zura now feels confident to go ahead with her own business.