Foster greater curiosity and confidence in your team by building cross-cultural responsiveness to improve your work with multicultural communities.
For nearly 65 years, BSL has developed specialist expertise in working with individuals and families from refugee and migrant backgrounds, and those seeking asylum.
Our Cross-Cultural Consultancy team offers half-day or full-day training programs – tailored to the learning needs of participants – to build the skills and confidence of staff and volunteers working with people with culturally and linguistically diverse (CALD) backgrounds. We are passionate about building the capacity for cross-cultural responsiveness for our colleagues, as well as employers.
Our interactive training workshops empower people working with CALD individuals by equipping them with:
frameworks through which to reflect on one's own culture and other cultures
an understanding of the impact of the settlement experience on new arrivals
practical strategies to address barriers and misunderstandings faced by, and harness strengths of, CALD individuals
increased confidence to work with diverse communities.
Training
In order to support safety and wellbeing during the COVID-19 health crisis, all of our training courses are on hold until October 2021. If you would like to make a booking or have a general enquiry please email us at  xcrt@bsl.org.au .
If your enquiry is urgent please email Carolina Coleman at  carolina.coleman@bsl.org.au .
Training modules
Our training courses can include the following modules:
Working with families and children
Empowers and supports participants to work with CALD families in ways that foster engagement and participation. The module can be tailored to have an early years focus.
Working with young people
Focuses on the needs, challenges and strengths of young people. The module can be tailored to focus on navigating transitions to employment.
Working with people with disability and the NDIS
Focuses on cultural conceptions of disability and the challenges posed by the NDIS for people with disability of CALD backgrounds.
Serving multicultural communities – reception staff training
Provides practical tips on how to be culturally responsive in the presentation of your office spaces as well as through reception liaison to ensure everyone feels comfortable and accepted.
Leisure centre environments
Considers how the migrant and refugee experience manifests in the leisure centre environment and provide practical strategies to staff so they have increased confidence to effectively engage with their multicultural customer base.
Volunteers working with CALD families/individuals/young people
Builds an appreciation for the crucial role volunteers play in supporting families during their settlement journey, and provides tips and advice on navigating challenges that volunteers can face with CALD families. This module can be tailored for those working with individuals and young people.
Mentoring: harnessing the strengths of young people experiencing disadvantage
Builds awareness of the reality of poverty in Australia and how it manifests and impacts on people's daily lives, as well as the do's and don'ts of mentoring when working with CALD communities.
Diversity and inclusion
Fosters an awareness of diversity and inclusion amongst staffing peers, covering multicultural, indigenous, disability, sexuality and gender identity, as well as providing proactive and practice strategies for supervisors on how to harness the strengths of their diverse workforce.
Anti-racism training
This workshop explores 'reflexive anti-racism' and engages staff in critical thinking about the prevalence of exclusion and discrimination on the basis of race creates a common understanding of both their own and others' behaviour, and internal motivation to challenge social conditioning.
This full-day workshop clarifies the practical steps people managers need to take to implement cultural safety. It provides an experiential understanding of unconscious bias and the different forms of racism and discrimination – obvious/subtle and conscious/socialised. It also demonstrates ways to address disrespectful or defensive behaviours, empower staff in cultural safety, support and enable self-determination, as well as drive behavioural and systemic change.
Training for government and corporate employers
For government and corporate employers we have developed the following modules:
Module 1: Engaging and being inclusive in the multicultural marketplace
Module 2a and 2b: Fostering multicultural and inclusive workplaces

Module 2a: for staff or peers
Module 2b: for supervisors only

Module 3: Fostering disadvantage-aware workplaces (three-hour session)
Module 4: Understanding and navigating Australian workplace culture
These modules will help positively harness diversity in a workplace and foster:
inclusion of people from diverse communities
recognition and acceptance of differences to break down engagement barriers
greater collaboration and hence lead to a more inclusive, productive and positive team environment, owing to the arising awareness, cohesion and reception to all.
Download Cross-Cultural Training – Corporate and Government Employer Offerings (PDF, 693 KB)
Training for local government
Local governments have commissioned us to deliver the following modules to their local community groups and organisations (e.g. senior citizens, sporting organisations) or staff:
Complying with 'cultural safety' under the DHHS Child Safe Standards
Increasing and being more inclusive of CALD communities
Leisure centres effectively engaging with CALD attendees
Preparing CALD job seekers for job hunting in Australia
Australian Workplace Culture
Building Capacity in Event Management
Workshops are available in Melbourne, regional Victoria and/or nationally, and are suitable for not-for-profit, government and private sector participants.
To arrange tailored training at your work site or request a proposal in response to your needs, please contact us directly at xcrt@bsl.org.au
Download Cross-Cultural Training – Local Government Offerings (PDF, 1 MB)
Current clients
We provide training and consultancy services to a range of NGOs, local councils, State Government departments and others. Some of these are:
NGOs – such as Anglicare, Berry Street Family Services, Launch Housing, Uniting Care, Lifeline and North West Integrated Family Services/Child First Alliance
Local government – such as Banyule, Boroondara, Greater Dandenong, Moreland, Port Phillip and Whitehorse councils
State government – such as Small Business Victoria, Department of Education and Training (DET) and Office of Public Prosecutions
Other – such as Outlook Environmental Services, Victoria University, Apprenticeship Employment Network, Victorian Trades Hall Council and Yarra Valley Water.
Contact our Cross-Cultural Training team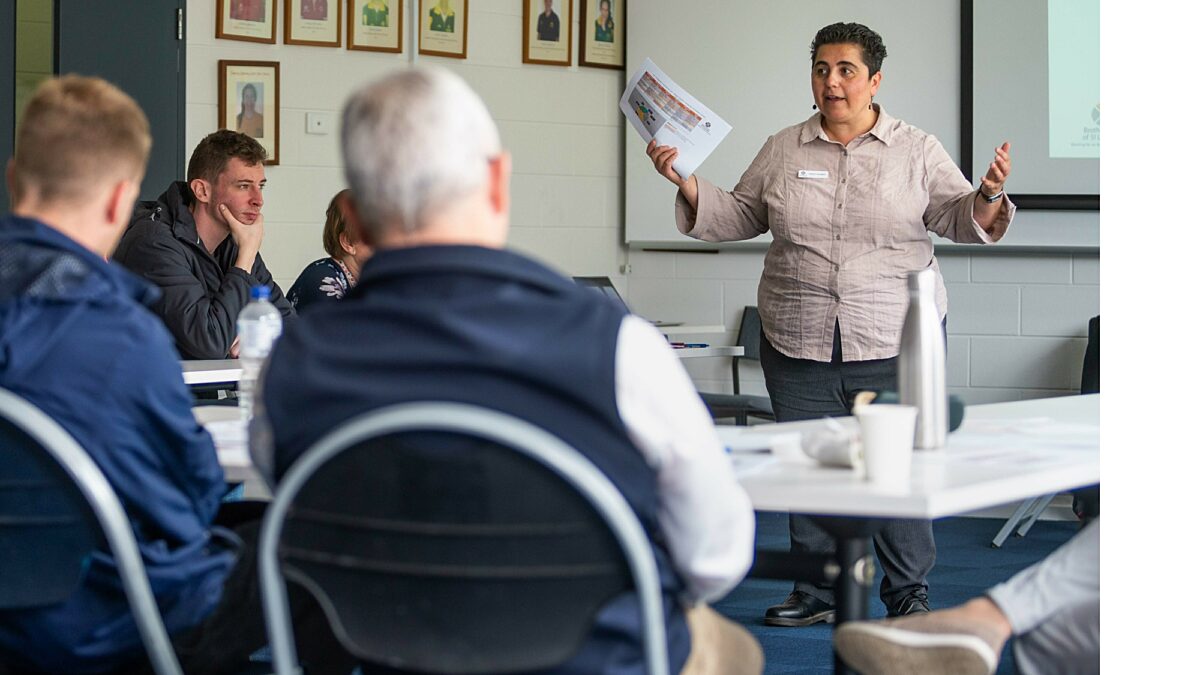 Cross-Cultural Consultancy
Our Cross-Cultural Consultancy team has developed training and consultancy services that specialise in helping organisations understand barriers to engagement.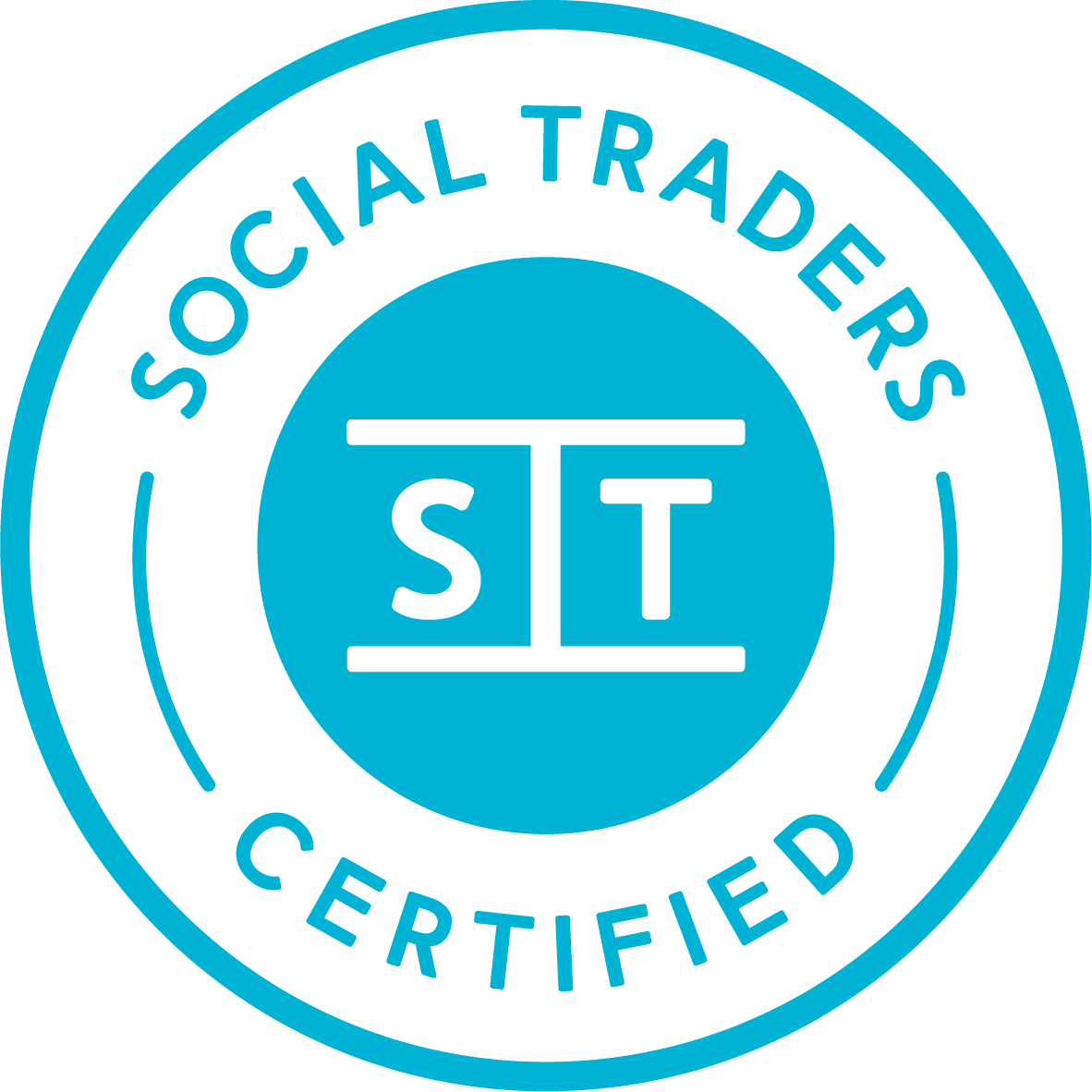 Social Traders Certified training
As a not-for-profit organisation, BSL's training is recognised as a Social Traders Certified enterprise. We can help you meet government procurement social enterprise targets.
Sign up to the Cross-Cultural Community to received our newsletter. We'll send tips, information and resources to build your cultural responsiveness and explore the refugee experience.
The Brotherhood of St. Laurence understands that you value your privacy and wish to have your personal information kept secure. You can view the full text of our Privacy Policy and Privacy Collection Notice , which sets out how we collect and deal with your personal information.