The JobSeeker Payment is inadequate.
There is growing concern in our community that the JobSeeker Payment for unemployed people, previously called the Newstart Allowance, is inadequate. Australia is a prosperous nation, but now has one of the lowest unemployment payments in the developed world.
We welcome the Federal Government's commitment on March 22, 2020, in response to the COVID-19 crisis, to double the Jobseeker Payment for six months. This temporary measure is an important step towards more permanent repair of Australia's frayed safety net.
How unemployment benefits began
When unemployment benefits were introduced in Australia back in the 1940s they were meant to be a short-term payment before people found a job. The payments were lower than pension rates and tight conditions were attached to them, including a willingness to work.
The job market in that era was very different from today's complex modern economy - full time employment for a largely male workforce prevailed.
Changes in our economy include more long-term jobless
Over the past 30 years or so, the job market has changed dramatically, with a decline in manufacturing, a rise in part-time jobs and technological and demographic change. The costs of housing and energy have risen sharply, while wages growth has stagnated.
Long term unemployment has grown, especially for mature-age job seekers who tend to remain unemployed for twice as long as those aged 25 to 54.
Yet the base rate of the unemployment benefit has not increased in real terms since 1994 – more than a quarter of a century.
2020 and beyond
In the most recent development, in March 2020, the Newstart Allowance was renamed the JobSeeker Payment, as part of a package of changes to government working-age payments announced in the 2017–18 federal Budget. Other changes made at the same time included recipients of the Sickness Allowance moving onto the JobSeeker Payment.
Stark gap between the JobSeeker Payment and pensions
The payment was excluded from an increase to pensions in the 2009 federal budget, and is indexed to prices only, unlike pensions which are indexed to wages. This means that over time the gap between the JobSeeker Payment and pensions such as the Age Pension and the Disability Support Pension has widened.
Single unemployed receive as little as $282.85 a week - that's $40.41 a day
For a single unemployed person, with no children, aged 22 or over, the JobSeeker Payment is just $565.70 a fortnight or $282.85 a week. If they are renting privately they can also receive Rent Assistance of up to $139.60 a fortnight, which is payable if their rent is more than $310.73 a fortnight.
Low payments make hunt for jobs harder
Such a low payment makes it harder for unemployed people to seek work, for example by being able to pay for public transport and clothing to attend job interviews. It also hurts their ability to secure proper housing and, broadly, to live with dignity in a country with our standard of living.
Importantly, inadequate unemployment benefit payments also undermine Australia's social cohesion, which affects all of us in the community. This issue needs to be addressed as a priority.
Further reading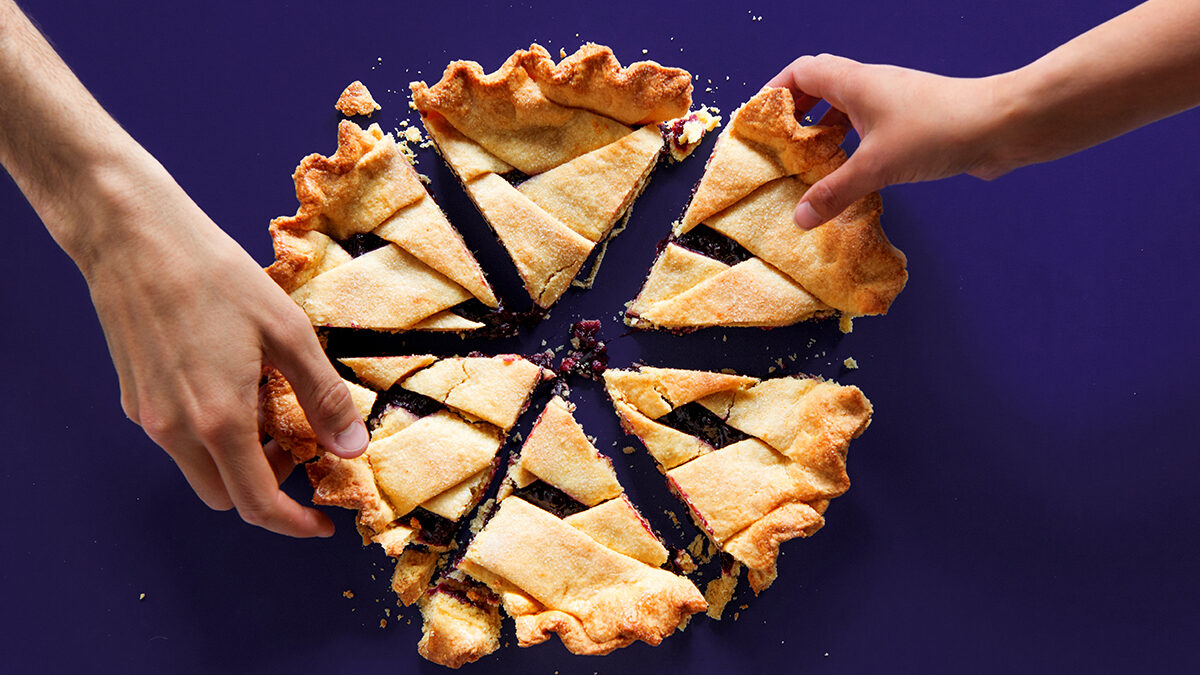 Share the Pie!
The Share the Pie! campaign highlights the low level of unemployment benefits. It's an initiative of BSL and members of the Committee for Melbourne's business and civic leadership program, Future Focus Group.

You can

help make change
You can support us in making lasting change today in a range of ways.